IQAX Velocity powers process automation & standardisation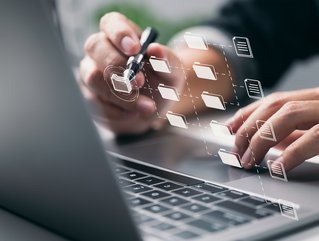 Efficient and seamless business process management across multiple time zones is increasingly important for shippers and logistics businesses
Shippers and logistics providers have relied on repetitive and labour-intensive workflows for decades. While a move towards greater digitalisation is now visible throughout the industry, much work remains. There are still a lot of legacy work processes that cannot be fully automated.
The good news is that new technologies make it possible to create solutions to automate or digitise virtually all manual processes. Such technologies create a virtuous cycle that make it possible to drill down into process bottlenecks and resolve them, but there is still a long way to go in this journey.
IQAX develops advanced technology solutions for the shipping and logistics industry to facilitate automation and digitalization.
The operations optimiser IQAX Velocity is the newest digital solution aimed at transforming manual work and processes.
IQAX Velocity, a business process management (BPM) solution, facilitates the automation of processes and system-to-system interaction, digitalizes manual activities, and provides holistic visibility.
"IQAX Velocity and our other technology solutions can supercharge the business process management of shippers and logistics providers. IQAX Velocity facilitates seamless integration of multiple departments and business lines and provides much greater visibility into movements and operations. Users can standardize and automate operations, avoid problems and cut costs," says IQAX CEO Romney Wong.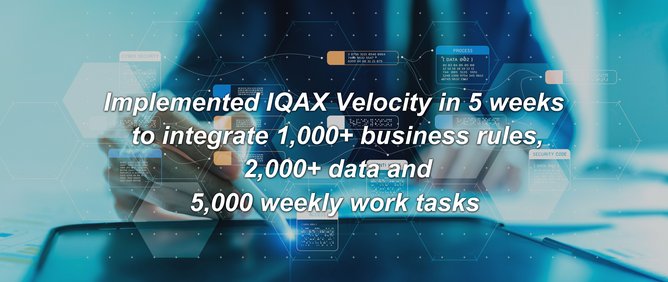 Changing situation
Technology makes it possible for shipping and logistics teams to operate from disparate locations across multiple time zones. The result is greater need for the standardization of processes to drive efficiencies, and greater visibility into the status of these processes to minimize problems and address them proactively.
IQAX Velocity fills these needs and empowers users to view business content with greater ease, facilitates reviews, and makes it possible to complete them on the move.
A low-code solution that can be adopted with little IT support and virtually no downtime, IQAX Velocity makes it easy to build flows by dragging and dropping the function box. The difference in the speed of implementation and the resources required to implement the solution is stark when compared to others in the market that may require many months and entire departments.
One of our customers used IQAX Velocity to integrate 10 affiliates (branches) across nine regions in China, implementing the solution to cover 23 workflows, more than 100 customer users, 120 workgroups, over 1,000 business assignment rules and 2,000 data integrations, and a growing list of over 5,000 weekly work tasks. All this happened in a matter of weeks.

Driving digitalisation
Automation and standardisation can make the movement of goods more efficient, streamline operations and reduce costs. With this in mind, businesses across a whole host of industries are speeding up their digital transformation efforts.
The 2021 Gartner View from the Board of Directors survey found that six out of ten boards of manufacturing companies had ramped up digital initiatives in response to COVID-19. This process of digitalization includes more automation. Going forward, the most successful shippers and logistics providers will be those that effectively adopt new technologies and apply them to as many workflows as possible.
Greater adoption of automation solutions may be particularly important in the current shipping environment defined by rising costs and persistent logjams that have caused frequent re-routes and delays. These challenges make process efficiency and visibility more important than ever, particularly in systems that require multiple levels of approval and are made more efficient through digitalization.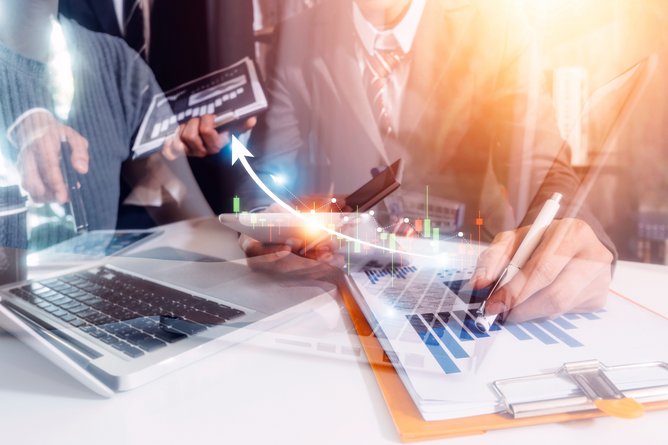 Moving forward
With relatively easy implementation and adoption that requires few human resources and technical knowhow, the benefits of IQAX Velocity become quickly apparent, as does its importance for the future of digitalization throughout the shipping and logistics industry.
The first benefit is less time spent on training and memorizing processes and procedures. Automation of processes defined by standard operating procedures (SOPs) can eliminate the amount of time staff spend learning and following SOPs. The result is lower time costs and greater efficiency as well as faster training for new staff.
The second benefit is that it allows users to work together more efficiently and with less friction.
The third is the ability to integrate massive amounts of data from existing systems and quickly make use of the automated and standardized workflows that IQAX Velocity facilitates.
The fourth benefit is greater flexibility to manage resources while covering different regions and disparate business needs with ease and without downtime.
Both the ease and the lack of downtime are the result of a fifth benefit that users can tap: stability. IQAX Velocity is a very stable system capable of processing large workflows and data.
Users can also find advantages in the flexibility and mobility that the solution facilitates. The IQAX Velocity mobile interface allows users to leverage all the strengths of digitalization, automation, and standardization from any location and while on the move.
The upshot is that by adopting IQAX Velocity, logistics players and shippers can standardize and automate their BPM, cut costs, and increase the efficiency of their operations through greater workflow integration and visibility. And, in so doing, they can quickly move towards a fully automated future.
About IQAX
IQAX is a global information technology company that provides intelligent digital transformation solutions using blockchain for enterprises in the logistics ecosystem.
Backed by a strong heritage in container shipping, IQAX strives to foster a harmonized and connected global trade environment.
IQAX connects with shippers, freight forwarders, carriers, terminals and financial institutions and empowers them with digitized solutions to meet emerging business challenges throughout the supply chain.
IQAX is an independent technology company wholly owned by Orient Overseas (International) Ltd. (HKEX:0316), one of the largest integrated international transport and logistics companies in the world.
Disclosure: This article is an advertorial and monetary payment was received from IQAX. It has gone through editorial control and passed the assessment for being informative.