Intelligent Automation: tech to boost talent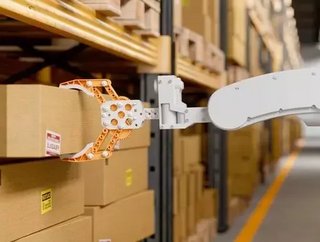 Intelligent automation technology must be a tool, not a replacement for people in the modern, agile, resilient supply chain...
Dynamic, responsive, resilient. These are the three pillars upon which the supply chain of 2021 must be built. The COVID-19 pandemic exposed weaknesses and exacerbated the need for digital transformation and technological overhaul. But putting aside for one moment the compounding issues the virus placed upon supply chains in the past 12 months, and organisations were already under mounting pressure to respond to a raft of new challenges. Rapid globalisation continues to test even the most experienced supply chain managers and procurement executives, tasked with seamlessly blending the global and hyper-local. Geopolitical shifts have also thrown up new hurdles. Brexit remains for many a murky and largely uncharted strait, while new US President Joe Biden's domestic supply chain reform has thrown a welcome spotlight on the sector, promising a change of pace and prominence from the previous administration. 
In short, the past 12 months have changed the game. Where once intelligent automation (IA) was a nice-to-have technology, a background project that organisations could come to terms with in their own time, now IA is a must-have, says Jonathan Wright, IBM's Global Head, Supply Chain for Business Transformation Services.
"Businesses that leverage intelligent automation are poised to address today's workforce dislocation, supply chain challenges, and customer service disruptions—and to thrive in tomorrow's recovering market," he says. "IA uses automation to optimise repeatable tasks and enhance 'higher order' tasks within a company, completely transforming supply chains. Whether it is leveraging IA to enable supply chain professionals to make more informed decisions or implementing IoT sensors on shipments for better visibility and tracking, every step of the supply chain has an opportunity to be transformed."
Short term benefits of IA include improving singular processes, such as demand planning, by leveraging data science and machine learning (ML) to improve forecasts and reduce bottlenecks," Wright says. Over time, IA has the capability to refocus a company entirely and refine workflows across planning, sourcing and manufacturing to produce better long-term business decisions. 
Aye, robots
Intelligent automation can take many forms, and the question of what, exactly, the term entails is a topic Dwight Klappich often encounters. In his role as Research Vice President and Gartner Fellow, Gartner, and an authority on emerging technologies in supply chain management strategy, he defines intelligent automation as "some combination of cyber, physical and digital system". Here the IA journey can help level out the balancing act of moving beyond large-scale automation. Purpose built infrastructure, bolted to the floor is enormously efficient at its task, but when demands require even small deviations, they are simply too rigid. 
"There's still place for large-scale," Klappich says. "But now with the use of mobile robots, we can introduce automation at much lower cost, and accelerate the time to value - the payoff. A conventional system might eventually bring the variable cost per unit down to zero, but that could take as long as, for instance, seven years to realise. Robots on the other hand can be up and running in months, and the payback might be only a year later. A client I was speaking to recently expects their fleet to grow 4-5x in the next couple of years, and with how easy robots are to scale up or down, you need very little of that traditional large-scale investment to do that." 
60+% of companies surveyed have plans to invest in Intelligent Automation
However
An equal 60+% say they are not organisationally prepared for its adoption
Dwight Klappich, Gartner
But it's not just about direct cost comparison; modernised systems almost always squeeze at least a few cents the right way up the balance sheet. Instead IA "can impact revenue by enabling businesses to meet customer needs seamlessly and consistently, particularly during periods of uncertainty," says Wright. 
This is as much about improving the experience for an organisation's human workforce as it is raw efficiency. "For example, a building that adjusts temperatures or lighting based on conditions can improve occupant experience, operational efficiency, and asset utilisation," Wright adds. Robots also feed neatly into this largely 'hidden' benefit. Klappich recalls a recent client who bought a fleet of robots to move goods from receiving to the warehouse, but they also had an issue of waste removal, such as broken pallets stacked at the end of aisles. "They used to have people on forklifts hauling this trash to the compactor, but now these same robots handle it, freeing those people to do something more useful and less arduous. This particular organisation hadn't considered that originally, but it was a simple case of doing a proof of concept, putting the robots in training mode, and the next thing you know, it's doing that new task." 
Where does that leave Us?
Not all, in fact very little, automation is concerned with a 1:1 replacement of the people in supply chain. "It's tempting to think that you can just install IA and walk away – but that's not the case," says Wright. They are tools to remove the rote tasks from daily work routines and do the things robots simply do best: increasing accuracy, removing human error from big data crunching, and computational tasks that the human brain, for all its ingenuity and initiative, simply lacks the processing power to perform. 
"Companies that IBM calls 'automation achievers' get much better results by using IA for higher-order or 'expert' workflows – like handling massive numbers of complex customer inquiries simultaneously – rather than merely routine or mundane tasks," Wright adds. "You need the proper training – either internally or through a third-party provider like IBM – to give employees the agility and flexibility needed to work with automated workflows, skills that will ultimately help them work smarter." 
To this end, as supply chains 'outsource' more of their processes to IA technology, organisations will need to reshape themselves to fit the new mould. Klappich draws an analogue to the evolving role of IT over the past three decades.
What we believe will happen over the next few years is a new organisation is going to emerge under the auspices of what we're referring to as Chief Robotics Officer. The role is going to be much like how IT has evolved into over the last 30 years. In 80s-90s, IT was bottom up, but we believe as this proliferates there are going to be more opportunities for a CRO. 
"Look at it as a three leg stool: the skill sets this executive will need are IT skills, business skills, and engineering skills - the perfect employee being someone with strengths in all three. That's probably unrealistic to find that uber-person, so we envision a zig-zag career path where someone might join the company in engineering, but are encouraged to move upwards and sideways through the organisation, honing and picking up new skills in IT and business. 
The founder of a robot company I was speaking to recently told me that if a company has a Robot Engineer on staff, that's not necessarily a great thing. What is really needed is a person who knows how to solve business problems using the robots - those are not synonymous skills. That's that three-legged stool, getting three systems to talk one another through automation. Otherwise, being frank, no amount of automation and technology is going to move the needle."