Intel invests US$20bn in new chipmaking sites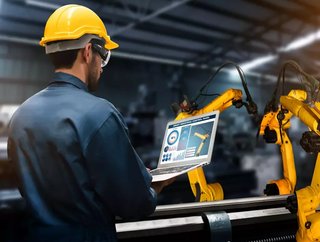 Intel to spend over US$20bn to build two new factories for advanced chipmaking technology in Ohio, in a huge advance for supply chain resilience
Today Intel announced its plans to build two new chip factories in Ohio, a project costing US$20bn.
This will:
Increase production for the in-demand semiconductors

Meet the needs of customers, for Intel's IDM 2.0 strategy

Produce more innovative Intel products 
Intel will also spend US$100mn on partnerships with educational institutions, in order to create 'a pipeline of talent' in Ohio.
Chip making technology will create jobs and ensure supply chain resilience 
This will be the biggest single private-sector investment ever in Ohio and it will create:
Eight chip factories

3,000 Intel jobs

7,000 construction jobs 

Many local long-term jobs for suppliers, as well as in administration, cleaning and security
However, Intel is aware that building a semiconductor factory is not like other factories - these sites will take on the presence of a miniature city.
"The impact of this mega-site investment will be profound", said Keyvan Esfarjani, Intel senior vice president of Manufacturing, Supply Chain and Operations. "Ohio is an ideal location for Intel's U.S. expansion because of its access to top talent, robust existing infrastructure, and long history as a manufacturing powerhouse. The scope and pace of Intel's expansion in Ohio, however, will depend heavily on funding from the CHIPS Act."
Intel's investment will build a more resilient supply chain
These factories will create a new epicentre for advanced chipmaking in the U.S.
"Today's investment marks another significant way Intel is leading the effort to restore U.S. semiconductor manufacturing leadership", said Pat Gelsinger, CEO of Intel. "Intel's actions will help build a more resilient supply chain and ensure reliable access to advanced semiconductors for years to come. Intel is bringing leading capability and capacity back to the United States to strengthen the global semiconductor industry."
"With IFS, Intel is opening its factory doors wide to serve the needs of foundry customers around the globe – many of whom are looking for more geographical balance in the semiconductor supply chain", said Dr. Randhir Thakur, senior vice president and president of Intel Foundry Services. "The Ohio factories are designed for the 'Angstrom era,' with support for Intel's most advanced process technologies, including Intel 18A. These technologies are critical for enabling next-generation foundry customer products across a range of applications, from high-performance mobile to artificial intelligence."