​​​​​​​Inprova Group exclusive: The innovation of procurement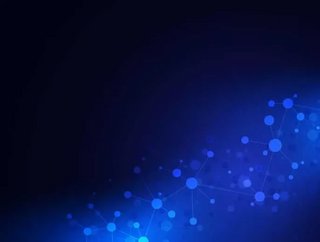 Procurement innovation continues to be a big talking point in 2019. Operational systems and tools such as machine learning, smart buying platforms, supp...
Procurement innovation continues to be a big talking point in 2019. Operational systems and tools such as machine learning, smart buying platforms, supplier integration hubs and 'boxed' analytical tools will all help procurement teams to complete source-to-pay processes more effectively.
But this isn't the type of innovation I want to focus on here. Yes, it's exciting for the industry, but the area where I see the greatest potential for value creation is the procurement of innovation itself. By that I mean buying early stage services and products and nurturing innovation amongst suppliers. I'm interested in how experimental sourcing and open-minded, supportive supply chain management can change traditional industries, markets and production.
The subject of procuring innovation and procurement's role in generating value is one that is close to my heart. As head of procurement at Inprova Group, a UK-based procurement services provider, I work predominantly in the housing sector where there is a dearth of disruptive innovation.
There are many reasons for the slow adoption of emerging technologies in housing. This includes the high levels of regulation around building and maintaining homes, a blinkered focus on reducing costs above all else and an assumption that doing things differently will cost huge amounts.
But housing and construction, like many other services, are now under intense pressure. A lack of available homes, new burdens around safety and compliance and issues around labour and materials supply (made worse by Brexit) are putting existing business models under review. My hope is that this increasing pressure, however painful it feels now, could be a positive catalyst for innovation and market disruption.
SEE ALSO:
But for this to happen, there needs to be a culture change in housing. For me, that's the biggest challenge around procuring innovation.
There are three ways to do this. The first is organisational change. An advocate at the top of an organisation, who has access to senior executives, must champion the role procurement can play in unlocking innovation. This is about changing perceptions as the procurement department is often seen as a tick-box police force, blocking the road to transformation. 
Timing is also key. This high-level advocate must ensure the procurement function is brought in early enough in the process to have a true impact. Traditionally, buyers are brought it at the end stage of a project, tasked with sourcing the goods and services that other teams have identified. If procurement leaders are going to play a more integral role in encouraging and embedding innovation, they must be involved from the beginning.
If there isn't a board-member championing the role that procurement can have in driving innovation, then this task may fall to the procurement team themselves. This is the second approach and to do this successfully, buyers must understand the problems that senior stakeholders are wrestling with and demonstrate their value by providing strategic solutions. Procurement must lobby to become far more involved in setting the overall direction of the organisation.
Strategic procurement leaders are needed to enable this. These are highly skilled professionals that have the capacity to go out and horizon scan, future proof and forward map the supply chain. But in the housing sector, with the exception of larger organisations, many procurement teams are underfunded, under-skilled and overworked with day-to-day sourcing. They are controllers of spend and not drivers of organisational efficiency and delivery.
Recruiting high-level procurement strategists isn't an immediate pay off. There will be a cost up front and the benefits might not be seen for one or two years. This is another reason why such a role isn't commonplace.
There are, of course, other, more immediate ways the buying team can begin to earn its innovation stripes. Driving organisational change is a lengthy, complex process, but a look into the procurement toolbox will reveal some quicker, tactical wins. This is the third approach.
For example, in the public sector, Prior Information Notices (PINs) can support the purchase of early stage goods. A PIN can be a call for competition, in place of a longer contract notice. It is sometimes used to buy emerging technologies which are only supplied by a limited number of companies. The PIN can be used to identify potential suppliers in an emerging market, and subsequently reduce the time to tender once those suppliers have been identified.  It is also a useful tool for identifying potential partners in emerging markets where the supply chain is not well established and difficult to identify.
 Encouraging suppliers to develop inventive ideas is another challenge. SMEs are often drivers at the bleeding edge of technology, but many don't have the capacity or knowledge to successfully tender for big contracts. This means that many housing organisations are never exposed to the rich vein of ideas being developed by smaller suppliers. Inprova Group is tackling this by providing tender training to SMEs and working with national consortia that bid for work on behalf of independent suppliers.
Flexible procurement routes such as dynamic purchasing systems (DPS) can also give smaller companies access to markets without the cost of tendering for frameworks. With existing framework life cycles, if a supplier misses the tendering window by one month then they are locked out of a contract for four years. A DPS is different as suppliers can join at any time so long as they meet the selection criteria. With the speed of digital development, this type of flexible system is vital in allowing organisations to purchase the latest technologies.
Driving innovation is a messy business. There are many challenges around early adoption, with the journey often longer than predicted and many detours down unplanned routes. But with the right leadership, skills and internal support, the procurement function is the best team to take the wheel.
Neil Butters is Head of Procurement at Inprova Group. Inprova is a procurement partner that will help reduce costs and increase the  bottom line for companies in - Property and construction, FM and maintenance, Energy and renewables, Fleet and logistics, IT and telecoms, Healthcare and Indirect spend.