Industry consortium successfully tests "revolutionary" Accenture blockchain solution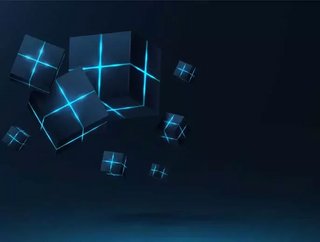 A consortium comprising a cross-section of leading companies has successfully tested a blockchain solution that it says couldeliminate the need for prin...
A consortium comprising a cross-section of leading companies has successfully tested a blockchain solution that it says could eliminate the need for printed shipping documents and save the freight and logistics industry hundreds of millions of dollars annually.
The solution developed by Accenture has been tested AB InBev, Accenture, APL, Kuehne + Nagel and a European customs organisation.
The consortium tested a solution where documents are no longer exchanged physically or digitally but instead, the relevant data is shared and distributed using blockchain technology under single ownership principles determined by the type of information.
Through a detailed review of the current documentation processes, the group examined a re-allocation of information ownership, accountability and risk enabled by the trust and security blockchain technology offers.
"Our trials have proven the viability of a shipping process in which many documents can be replaced by secure and distributed data sharing with clear and defined ownership," said Adriana Diener-Veinott, who leads Accenture's Freight & Logistics industry practice.
"This gives companies a significant opportunity to save time and money while improving their service to customers."
The consortium, which represents typical stakeholders across an international shipment, collaborated to test 12 real shipments, with various destinations, each with different regulatory requirements. The tests confirmed that blockchain can reduce operating costs and increase supply chain visibility.
Each organization involved in the trials typified a particular stakeholder in the shipping process: AB InBev represented a typical exporter; APL contributed its role as a shipping organisation; Kuehne + Nagel provided direction on the requirements for a freight forwarder and a European customs organisation replicated the regulatory requirements that cargo faces.
SEE ALSO:
Accenture provided the technological and consulting expertise on the blockchain technology and developed the technical architecture required to support a blockchain solution, leveraging the capabilities of its Singapore IoT Hub to rapidly build the prototype.
An international shipment of goods for companies in areas such as the automotive, retail or consumer goods industries typically requires more than 20 different documents, many of which are often paper-based, to enable the goods to move from exporter to importer.
Across these documents, up to 70% of the data can be replicated. The document heavy approach limits data quality and real-time visibility to all parties involved in the trade and this can also delay the financial settlement on goods.
"As a facilitator of global trade and strong advocate of innovation, APL sees much potential in blockchain technology to accelerate the digital transformation of the container shipping industry, moving us from traditional paper-based transactions to more efficient, more secure and faster processes along the entire supply chain," said Eddie Ng, head of Strategic Liner Management at APL.
"We are therefore happy to be part of the exciting journey to explore how disruptive technology like blockchain can benefit our industry, and ultimately our shippers and their customers."
Martin Kolbe, Chief Information Officer of Kuehne + Nagel International AG, said, "As part of Kuehne + Nagel's digitalisation strategy, we explore innovative technologies to create benefits for our customers. Blockchain is one of the most promising technologies in logistics.
"It has the potential to digitalise many of today's paper-based processes and overcome the multitude of different interfaces. From our perspective, the open and collaborative approach applied in this project is key to gaining traction in the industry and the required market acceptance."