How RPA is Revolutionising Supply Chain Networks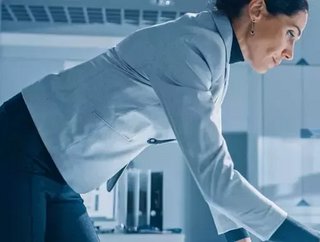 Take a look at what robotic process automation brings to the global supply chain network, and how it can transform your processes today...
Robotics and robotic process automation (RPA) aren't 'new kids on the block' anymore, when it comes to global supply chain operations. It seems like every day we see further advancement in the field of robotics, but, while the greater majority of logistics providers, manufacturers, and retailers have adopted and implemented various types of Supply Chain Management (SCM) system, to automate processes, the concept of complete process automation and data integration still eludes most. 
Whichever industry-leader you turn to, you'll know that digital transformation is revolutionising end-to-end supply chain management operations. From sale to creation to delivery ─ it's all being shaken up. So, I suppose for the money-savvy C-Suite executives in a continually evolving organisation, this software proves valuable through its ability to automate data-driven processes, whilst simultaneously decreasing costs, reducing error rates across the board, and optimising operations.
If you happen to be interested in the ways that robotic process automation could streamline your supply chain operations, check out this handy list: 
It eliminates the manual input of purchase orders and other administrative tasks. 
Subsequently eliminates human error from the process.
RPA responds to requests for proposals, quotes, and questions through innovative AI.
Increases Return on Investment (ROI).
The system provides 24/7, 365, engagement across supply chain networks.
Automates B2B processes that would cost more if conducted manually.
RPA automates with other leading software and tools. 
Through data analytics, RPA can identify and optimise current inefficiencies across the chain.
Creating an Infallible Supply Chain Management Process
I won't claim that RPA provides some sort of otherworldly power to the business that wields it, but as the market for the system grows, we can see it beginning to dominate the space. The system is being used to redefine the supply chain management narrative, and companies the world-over have implemented it within their operations ─ proving its use as an efficient, cost-saving tool. 
Christine Barnhart, Director of Go-to-Marketing Strategy and Execution at Infor, has kindly collaborated with Supply Chain Digital to break-down and explain the benefits of RPA. 
Processing and Payments
"Current Supply Chain Finance business processes rely on manual invoice creation and pre-compliance checks, lack visibility to transactions and payments, afford a minimal opportunity for collaboration with suppliers, and are slow with lots of opportunity for errors and discrepancies.  
By leveraging a network platform to connect the enterprise supply chain to suppliers and financial institutions and then adding AI/ML and RPA, companies can achieve automated, touchless invoice processing, improve their supplier's access to capital and improve labour productivity/efficiency."
Risk Mitigation in Procurement
"Similar to payments and processing referenced above, much of the risk mitigation process for procurement is manual today, increasing lead time, reducing flexibility and hindering agility. By moving to a network solution that incorporates RPA, companies are able to automate compliance tasks and reduce both time and labour. Typical international transactions require 35 documents across more than 25 parties and compliance with at least 600 regulations and in excess of 500 trade agreements. The sheer volume is almost unfathomable and thus a great example of how solution intelligence can filter out the noise and ensure that staff are spending their time and effort on those items that are critical to maintaining compliance and supporting business objectives. 
Trade content and compliance data is part of every transaction, so systematically adding these elements digitally (as opposed to manual keying and re-keying) increases process velocity, improves profitability through delivering on-time—through an increased sales process and better cost management. Additionally, digitising processes reduce operational costs and ensure suppliers have access to capital— programs based on the buyer's credit and transaction performance—to reduce supplier borrowing costs, which keeps production flowing and decreases the potential for upstream delays. Finally, visibility helps ensure shipments are moving as expected and allows for better-planned hand-offs, resulting in reduced buffer inventory levels, as well as detention and demurrage costs."
Supply and Demand Planning
"An important area for Supply Chain Planning and especially Demand Planning is the detection of forecast outliers. If outliers are not detected, the demand plan is off, and this leads to an incorrect supply plan or incorrect decisions downstream, such as safety stock policy settings. By detecting the outlier in an early stage, the error can be corrected or excluded. Also, the manual selection of a specific statistical engine can lead to suboptimal results. 
Demand Planning applies a combination of statistics and machine learning. There are many statistical engines where each product can benefit from a different engine and can present the best forecast. ML is applied with a technique called time-series combination. For each item, all engines are run and combined. The ML process selects the best combination for the forecast time-series. 
Most effective currently is in the automatic selection of (combined) statistical models. It is most effective because it stores the selected statistical model and the parameters of why this selection has been made. So many more statistical models can be analysed, and it improves the quality of the output forecast. And it does that every time the forecast is generated."
Inventory Management Automation
"The most repetitive tasks are the most applicable to RPA. Tasks such as demand prediction, inventory allocation, stock replenishment and even mark down calculations and assortment and financial plan seeding are easily completed with ML/AI-powered tools. These ML/AI use cases can be delivered with accuracy improvements of 2,000 basis points and 50 per cent reallocation of labour to more complex processes that can now be tackled as the basic steps are automated."
Warehouse Management
"Inventory errors can occur during the receiving, picking, and shipping process when handled manually without a Warehouse Management System (WMS) that places both process control and auditing in place. These functions in a WMS have dedicated screens that are deployed via RF scanning or Voice that provide clear task direction and require validation of correct location, item id, and quantity. When any of these inputs are incorrect, the WMS system requires further auditing. 
RPA powered tools are deployed to reduce human inventory errors. Other material handling equipment (MHE) such as sorters, pick to light, and robots can also be integrated with WMS to further reduce inventory errors while increasing overall productivity. This automation requires the same validation of item id and quantity to complete the task. Machine learning can be utilised in WMS to provide warnings when data entered into WMS is outside the normal range based on specific history. Robotics and MHE are most used in the replenishment and picking processes to increase both accuracy and productivity. 
Covid-19 has increased the dependency on the supply chain and has forced a high dependency on ecommerce orders. For WMS this means a huge increase in the amount of SKUs carried in the Distribution Centers, a huge increase in the number of outbound orders, and for most orders a huge decrease in the quantity ordered. At the same time, DC's are having a problem staffing based on Covid-19 fears. 
The Covid situation has increased the need for automation within the warehouse. Companies are forced to change replenishment and picking processes to be more efficient (example batch picking). Automation increases productivity while reducing labour and actually provides for greater social distancing at the same time."
If you still doubt your company's need for RPA implementation, I'll leave you with one last statement from Barnhart: "RPA provides organisations with the deployment of smart software bots that automate common business-operational processes which help eliminate human error and reduce overhead. Machine learning, artificial intelligence, and natural language processing are leveraged to understand the context and automate processes correctly while allowing for better human interaction.
At Infor, deploying a cloud-based, supply chain business network platform that is designed to assimilate data from diverse sources and trading partners and then to standardise, harmonise, cleanse and enrich that data for subsequent use across the value chain and the business process lifecycle can actually generate more long-lasting ROI and business benefits."
For more information on procurement, supply chain and logistics topics - please take a look at the latest edition of .