How IA is reinvigorating companies disrupted by COVID-19
By Tom Ivory, VP and Global Leader of IBM Services Automation Innovation Unit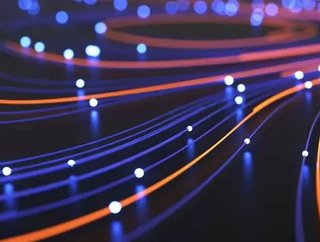 The pandemic has pressured all organisations in one way or another, but intelligent automation promises to transform supply chain for the better...
COVID-19 has put unprecedented strain on companies all over the world, disrupting workflows, exposing vulnerabilities, and forcing executives to rethink longstanding strategies.
One result has been a much swifter adoption of intelligent automation (IA) technology by companies as they look to recover and become more resilient. Before the pandemic, IA was considered a 'nice to have' technology. No longer. As it becomes ubiquitous, IA will completely transform operations including customer service, supply chains, and workforce management.
The C-suite is aware of its potential, and a recent study from IBM's Institute for Business Value shows that executives are investing an average of 59% of their IT budgets on IA and related technologies. Properly implemented, it makes companies more insightful, profitable, and efficient – and allows employees to focus on higher-value tasks.
What's so great about intelligent automation?
Automation, of course, is not new. It has been making human society wealthier and more productive for centuries. But intelligent automation takes this to a new level. 
IA uses automation to enhance or replace both repetitive and 'higher order' tasks within a company, completely transforming operations as diverse as customer service, human resources, and data security. It also uses artificial intelligence to generate powerful insights that can further refine workflows and lead to better long-term business decisions.
"IBM sees digital workers (aka bots) handling dramatically more complex business operations from end-to-end in the next three to five years"
Despite the benefits, many companies have been slow to adopt it, often citing challenges engaging their workforce or hesitation about trusting critical infrastructure with new technology. But COVID-19 forced companies to act, and condensed what likely would have been two or three years of evolution into months. 
IA the Right Way
Understanding your company's own unique needs is key to getting the best ROI on intelligent automation. Here's how to develop a successful strategy:
Establish a company-wide governance framework: Too often different departments within a company install IA technologies without giving any single entity a holistic view of all operations, thus leaving a lot of potential value on the table. 
Be willing to scale the technology: Companies that IBM calls "automation achievers" get much better results by using IA for higher-order or "expert" workflows – like handling massive numbers of complex customer inquiries simultaneously – rather than merely routine or mundane tasks. 
Get the right talent: It's tempting to think that you can just install IA and walk away – but that's not the case. You need the proper training – either internally or through a third-party provider like IBM – to give employees the agility and flexibility needed to work with automated workflows, skills that will ultimately help them work smarter.
Know your business goals: IA can transform your company dramatically in a short period of time, but it requires a thorough self-assessment. Know what it is you need to achieve.
And while IBM believes companies should be ambitious, it's better to start small. Pick five to seven tasks to automate at first. Scaling upward is easier once early successes are established. (At IBM we have a methodology to help companies determine what processes they can eliminate, what they can standardise, and what they should automate.)
Coming Soon: Your Digital Colleague?
With intelligent automation established, the traditional workplace will start to look very different. 
For example, imagine interacting regularly and doing complex work with a 'colleague' that is entirely digital. IBM sees digital workers (aka bots) handling dramatically more complex business operations from end-to-end in the next three to five years. Time-consuming and repetitive operations that are normally the responsibility of an HR department – onboarding new employees; guiding people through their benefits – may be conducted by digital workers, who may even have their own 'names' and email addresses. This frees HR professionals to focus on more urgent tasks, like ensuing employees' health and well-being, or elevating corporate culture.
Customer service has already begun to evolve along a similar path, and digital workers at banks, airlines, and hotels are being used to increase the volume of inquiries and tasks that can be performed at one time.
We're still just starting to uncover the possibilities for this technology, and the full potential of intelligent automation is far from being realised, or even fully imagined. Starting down the path now is the fastest way to build a company that is more resilient, innovative and profitable.
Tom Ivory is VP and Global Leader of IBM Services Automation Innovation Unit