How Digitalization – through automation and AI – is transforming demand planning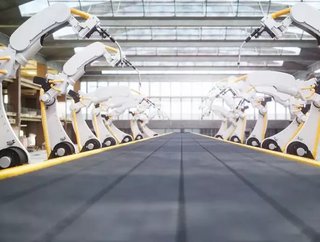 The process of demand planning is undergoing enormous transformation. While it has historically been a reactive process involving responding to changing...
The process of demand planning is undergoing enormous transformation. While it has historically been a reactive process involving responding to changing market conditions, the advent of technology is allowing – and at the same time forcing – demand planning to become much more strategic. Digitalising demand planning is becoming imperative for organizations that want to stay ahead of competitors, impress customers and drive company profits. Demand planning is no longer a case of simply reacting - instead, it requires continuous proactivity to successfully predict demand. In line with this, artificial intelligence (AI) is becoming an intrinsic part of the demand planning function, further boosting planning accuracy through sensing the markets' desires.
A recent Capgemini report found that, when it comes to supply chain digitalization, organizations work on too many projects simultaneously, with close to 30 projects at pre-deployment stages. This high volume inevitably leads to some initiatives failing to take off, and places the most critical projects at risk. The digitalization of demand planning - and subsequent implementation of AI - is one example of a critical initiative which businesses must prioritize, and that has tangible and quick benefits, including:
Strategic decision-making
AI drives automation of the more traditional and labour-intensive tasks within demand planning to the next level – most notably, analyzing and interpreting batches of data. Not only is AI able to do this more accurately and quickly, but – by automating these critical but complex tasks – the team's time is freed up so that they can focus on more strategic business endeavours.
Additionally, demand planners no longer need to dedicate large amounts of time to creating short-term demand plans or triggering stock replenishment – AI can do this for them. The team can then concentrate on progressing higher-value business objectives that will have a greater impact on the organization. Demand planners will need to interpret their role more strategically, e.g. dedicate more time to investigate how to improve operational efficiency, identify new ways to increase profits and become more involved in the business as a whole.
Improved forecasting
With so much data readily available, it has become more difficult to detect customer purchasing patterns. Artificial intelligence can work to cut through this noise, processing the data to uncover subtle patterns that humans would have missed. By aggregating datasets from Enterprise Resource Planning (ERP), Customer Relationship Management (CRM) and Internet of Things (IoT) systems – and combining this with external variables and contextual data such as a calendar of events, seasonality and the weather – AI works to provide more accurate demand planning forecasts.
If this holistic approach is taken, AI forecasts can then be linked through supply and inventory planning to automate replenishment triggers, so that organizations consistently have the correct amount of products in stock. This results in increased sales by improving order fill rates and shelf availability.
SEE ALSO:
For example, a global organization for personal care products built a demand-driven supply chain using data analytics to increase visibility into real-time demand trends. This enabled the company to produce and store the exact amount of inventory required to replace what consumers actually purchased, instead of manufacturing based on forecasts from historical data. The company also utilized point-of-sales (POS) data from retailers such as Walmart to generate forecasts that triggered shipments to stores and informed internal deployment decisions and tactical planning.
This approach helped the company to effectively track stock keeping units and shipping locations. As a result, it saw up to a 35% reduction in forecast errors for a one-week planning horizon and 20% for a two-week horizon.
More responsive   
Supply chain channels are undoubtedly vulnerable to a variety of external factors – for example natural disasters or availability of raw materials– that can impact demand forecasting. Rather than relying on historical data, AI and machine learning tools use real-time calculations to respond to and find resolutions for supply chain disruptions. As well as this, automation allows for rapid responses to changing consumer demand, improving sales and profits, and boosting consumer loyalty. This added responsivity boosts the accuracy of demand planning and limits monetary losses.
An office products retailer, for example, had disparate systems working autonomously with different SKUs, forecasting and planning processes. Management recognized that, without a "synchronized view of demand" of its supply chain, the company could not respond rapidly enough to market changes. Capgemini and a software solutions provider were brought in to implement an innovative solution designed to empower the retailer with synchronized decision-making and, ultimately, a unique competitive advantage. The solution is allowing the company to proactively meet fluctuations by tightly integrating a range of core business processes, starting at merchandise planning through to the replenishment process. The company expects this to increase top-line revenue by delivering real strategic value and strong demand chain results.
As with any significant organizational change, an agile approach – involving small steps, small failures, and fast recovery – can deliver the quick results that clearly demonstrate the value of cutting-edge demand planning approaches, such as the implementation of AI.
With this in mind, A proof of concept approach (POC) is highly recommended. This allows enterprises to gain a better understanding of the costs and returns of automation, as well as understand the skills and alterations that will be needed to accommodate it. Ultimately, the sooner an organization begins to adjust the way it goes about demand planning, the sooner the benefits will become apparent.
By Jörg Junghanns, Head of Europe – Digital Supply Chain for Business Services at Capgemini