How is Big Data transforming the supply chain?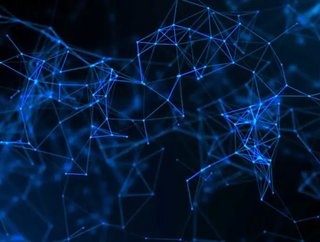 With Big Data's influence on companies growing, Supply Chain Digital explores the effect it is having on the industry. Big Data. It's one of the ho...
With Big Data's influence on companies growing, Supply Chain Digital explores the effect it is having on the industry.
Big Data. It's one of the hottest topics in the supply chain industry right now and has pride of place alongside artificial intelligence (AI), machine learning (ML) and automation. It's the new kid at school, the latest film in the cinema and the state-of-the-art phone everyone's talking about all rolled into one - and everyone wants to get involved. In a bid to gain a competitive advantage, companies are leveraging Big Data for a host of reasons. Through Big Data, businesses can decrease costs, enhance efficiency and ultimately make smarter decisions. Supply Chain Digital takes a closer look at three of the companies that have implemented Big Data into their operations.
What is Big Data?
Big Data essentially refers to the vast amounts of data, structured and unstructured, that helps businesses to establish trends and patterns in human behaviour and interactions. This allows companies to leverage that information to enable better decision-making, thanks to the knowledge of what their customers require. With technology becoming increasingly influential in companies' strategies, it is fundamental that new processes such as Big Data, AI and ML are introduced into operations, or they run the risk of falling behind to other competitors in the field.
In 2001, Doug Laney, former vice president and distinguished analyst of Gartner's Chief Data Officer (CDO) research and advisory practice, introduced the 3Vs which are considered the defining properties or dimensions of Big Data. The idea behind the 3Vs; volume, variety and velocity, is that the challenge of Big Data management revolves around accelerating all three of those categories, rather than just volume alone. In the subsequent years that followed, there has also been the introduction of additional V's, such as variability and value.
The ecommerce giants use Big Data to better meet customer demands. By analysing what a customer has recently bought, items in the shopping cart and what products a customer has searched for, Big Data enables Amazon to offer suggestions to the customer in a bid to generate more revenue. Its personalised recommendation system is thought to account for 35% of the company's annual sales. Amazon has a drive to deliver its orders to customers faster than its rivals. In 2019, this was taken a step further through the launch of One-Day Delivery. Amazon collaborates with manufacturers to track their inventory before opting for the warehouse closest to the vendor and the customer in order to decrease costs by 10-40%.
SEE ALSO:
With 90mn transactions made weekly across more than 25,000 stores, Starbucks is a renowned brand worldwide. The introduction of rewards apps via mobile devices has allowed the company an insight into its customers spending habits. Starbucks' mobile app is popular among customers with over 17mn active users, while its rewards app sees around 13mn active users. These apps provide Starbucks with a plethora of information about their customers' favourite drinks and entices them to use the app through complimentary drinks. Another way that Starbucks reaches customers is through targeted and personalised marketing. This is done by sending an email to a customer who hasn't visited a store recently and advertising a new product similar to one they've previously ordered in a bid to re-engage them with the company.
US-based bank American Express is leveraging Big Data to track customer behaviour. With more than 110mn American Express cards in operation and over 1trn transactions processed, the bank handles around 25% of US credit card activity. As is the case with all other fintech banks, cybersecurity is considered the main priority and, as a result, American Express has positioned data analytics and ML at the heart of the company's strategy to combat this. The firm has deployed a ML model that combines a variety of different data sources, such as card membership information, spending details and merchant information, to detect suspicious events in order for a decision to be made in milliseconds and prevent fraud. American Express seeks to connect cardholders to products and services. To that end, it can recommend a customer a restaurant that they are likely to enjoy based on previous purchase data. 
It's clear that new technology such as Big Data is transforming how companies operate. Digitalisation is everywhere in the supply chain industry and beyond, and thus it has become vital that the latest technology and processes are implemented into operations — or companies risk being left behind. Big Data is ultimately enabling smarter decisions and tracking the latest consumer trends to ensure firms don't miss out. As the world continues to evolve, the reliance on Big Data and analytics will grow. It's a tool that observes customer behaviour 24/7 and is an eye that is never closed. The era of digital transformation is here; the future is digital. 
For more information on all topics for Procurement, Supply Chain & Logistics - please take a look at the latest edition of Supply Chain Digital magazine.