HighJump to redefine retail supply chain through cloud technology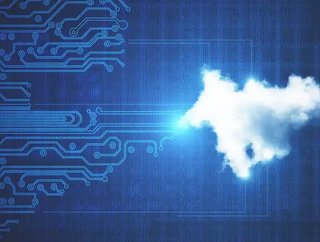 A global provider of supply chain solutions has revealed how it will lead a new wave of digital transformation in retail, through cloud, warehouse contr...
A global provider of supply chain solutions has revealed how it will lead a new wave of digital transformation in retail, through cloud, warehouse control, voice technology and simulation.
HighJump announced in a statement this week that through its digital solutions; HighJump Now, HighJump Warehouse Control System, HighJump CLASS and HighJump Voice, it will enable retail organisations greater purchasing convenience, delivery speed, choice and adaptability.
HighJump Now: HighJump Now is a global initiative designed to supply chains worldwide through cloud technology. Companies gain the capacity and secure environment required for advanced data analytics and technologies spanning artificial intelligence (AI), robotics, blockchain, IoT and machine learning.
HighJump Warehouse Control System (WCS): The HighJump WCS is a single point of data and communication containing all material handling equipment (MHE) and the warehouse management system (WMS). This enables a level of visibility that enhances workflows in real-time, such as integrating and managing autonomous mobile robots.
HighJump CLASS: HighJump's simulation solution allows retailers to test warehouse layouts in a virtual world. Both 2D and 3D visualizations capitalise on supply chain data to enhance existing and effectively design new facilities.
 
Related stories:
Tradeshift partners with FRDM to address slavery in the supply chain through global app platform
EY and Kinaxis form alliance to embrace digitisation of supply chain industry
SMART by GEP: Legal and General selects GEP's source-to-contract solution for procurement management
HighJump Voice: HighJump's voice technology is part automation, part human interaction - empowering and attracting talent with future technologies. This includes using voice to direct automated vehicles or as the primary means of direction with augmented reality (AR) systems.
"Whether a high-volume, complex logistics operation or an SMB with limited resources, the shift to an on-demand model is challenging," said Sean Elliott, chief technology officer at HighJump. "Combining the possibilities of data science with automation, HighJump delivers the insight and adaptability to improve supply chains faster and more accurately than ever before to meet industry demands."
"Leading retailers view the supply chain as a tool to deliver business performance and to fuel growth," said John Santagate, research director at IDC. "Digital technology is a key component in achieving such improvements in today's environment. Using digital technologies, companies can improve their ability to solve problems, reduce costs, enhance customer experiences, and drive quality improvements and increased operational speed. HighJump's approach to continuous innovation has helped it deliver products and solutions that are helping its customers leverage digital technology to transform their supply chain."