Gravity Supply Chain Solutions: US retailers not fully embracing supply chain digitisation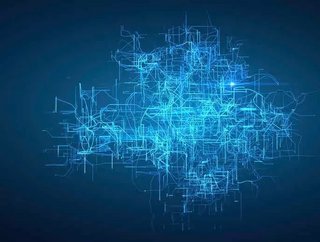 85% of U.S retailers have completed the digitisation process of their supply chains, but there is still a long way for many others to go; a new report h...
85% of U.S retailers have completed the digitisation process of their supply chains, but there is still a long way for many others to go; a new report has revealed.
Gravity Supply Chain Solutions, developers of state-of-the-art supply chain technology, released its market research report: Digitise supply chains today to future proof tomorrow earlier this week. The report consists of insight from 500 retail executives across the U.S and U.K within the retail, supermarket and department disciplines.
Digitisation is recognised as a true value enabler for business, with 77% of respondents revealing that they are more likely to say they are in complete control of their supply chains. This is supported by 76% of people believing that their organisations now have enough data and insight to make the right decisions following digitisation.
Despite the universal recognition of supply chain digitisation being key to efficiency and value, the report reveals that the implementation of digitisation projects is taking place at a slower rate. 46% of respondents describe their supply chain as manual and 49% of retailers are yet to begin planning for a digitisation project, compared to the 22% that are at the planning stage.
SEE ALSO:
The question then becomes one of: if not now, when? 29% of respondents revealed that they will plan to become digitised in "the fairly distant future" (in the next five years or more).  So, what are the main factors behind this slow implementation? 49% identified cost as the main factor, a further 19% said a lack of in-house skills. Interestingly, 46% of retailers that have fully or partially digitised their supply chain said that cost is the main factor that slowed down the process. "There is a definite requirement to demonstrate a return on investment when it comes to making the business case for digitisation within retail business," says the report.
"Supply chain management processes need to get augmented, and there's a myriad of reasons why. Consumers have been conditioned to expect instant gratification, requiring the latest on-trend products now, without having to wait for their orders to get processed and delivered, and this is driving the demand for faster speed to market. Cutting edge retailers have followed Amazon's pioneering lead, and have utilised technologies to meet with their consumer's expectations and as a result, are delivering with increased speed and precision. Competing retailers have been left in the dust cloud, as the online giants increase their lead in mastering delivery," says Graham Parker, CEO, Gravity Supply Chain Solutions.
"Retailers are well aware of the challenges involved, but proactive steps are often only undertaken at the front end of the value chain, in the shape of customer-facing technologies. However, it is only when the entire end- to-end supply chain is fully considered and highlighted issues are addressed, that customers needs can be fully met. Supply chain digitisation will support these investments, increasing value by improving speed and responsiveness to changes in the market. In turn, this will enhance the customer experience, and increase consumer loyalty. This transformation will allow for scale, as well as enabling businesses to move to a value chain, customer-centric business model."
Read the full report here.