Genpact: The supply chains of the future unconstrained by the ones of the past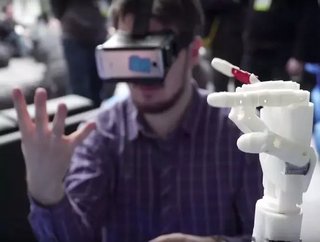 Mike Landry, business leader, supply chain atGenpact, discusses how the transformation of the retail supply chain continues to be powered by technology...
Mike Landry, business leader, supply chain at Genpact, discusses how the transformation of the retail supply chain continues to be powered by technology. 
Over the last ten years, major companies all over the world have built their supply chains to be efficient. This is particularly true in the consumer goods space due to the tighter margin pressures at play. As the supply chain conversation has shifted in recent years, these same companies are now facing the challenge of rebuilding or adapting those efficient and robust supply chains to be measured on agility. The key to this has been the disruptive nature of technology.  Mike Landry, Senior Supply Chain Management Consultant at Genpact, believes that technology will ultimately prove to be both the key challenge and the key to overcoming it. "The question for businesses now is, how do they change the dynamics of the supply chain without disrupting the business?" he says. "The good news is that, the changing face of technology is inspiring agility. It's changing and allowing companies to have a new perspective on the supply chain."
Genpact is a global professional services firm that "makes business transformation real." It achieves this through digital-led innovation and digital enabled intelligent operation for clients from Global Fortune 500 companies. Landry's role sees him work closely with these companies to answer the digital supply chain question. Landry is keen to point to the changing conversation of supply chain and looks at a major consumer goods company like Wal-Mart and the introduction of its On Time in Full (OTIF) standard which has been applied to all of its suppliers. This new list of vendor guidelines and scorecard parameters is designed to keep its suppliers in check in order to ensure the company has the right products it has when it needs them, reduce overstocked inventory and most importantly, improve the response to short orders. If a supplier fails to meet these standards, then there are cost penalties as a consequence. Landry says that this has had a ripple effect on the industry, with a large number of companies now looking to replicate this standard to their own suppliers. "More and more retailers are now introducing their own version of these standards and penalties to their own suppliers," he says. "It's a sign that as one company in the industry or as the ecosystem gets better, the expectation of others increases."
"No one company can improve on its own and this spreads across the industry as a whole where weak links will impact multiple companies. All of these dynamics are putting more pressure on companies to improve and to change, and technology is proving key."
The major challenge with transforming a supply chain is the complexity of it all. There are a number of sub functions and sectors within a single supply chain and the trend across the industry is to break these various elements up and then connect them through innovative and smart technology.  Demand planning, inventory planning and production planning and scheduling as well as transportation and warehouse and order management are all different but very crucial parts of the retail supply chain, and Landry believes that the way forward is to create a cognitive supply chain with end-to-end visibility.
"Traditionally you'll find siloed ways of working in the supply chain and so our vision with Genpact is to be the assembler of technology to better connect each part," he says. "We'll put in the plumbing and digital putty between each independent system and develop a much more cognitive, learning, adaptive and supply chain that will drive better decision making and profit."
 
SEE ALSO:
With the changing landscape of supply chain, how has this changed the role of the procurement professional? As technology has evolved, technology professionals have seen their roles become much more ingrained within company strategy and the same is happening to the Chief Procurement Officer and right across the supply chain board. Landry notes that with technologies such as automation, computing and the cloud, entire organisational alignment will look very different in the coming years as it "completely opens the door for a new way of running the supply chain".
"We just have to have open minds. We can't predict what it's going to look like, but we know its going to be different," says Landry. "Regardless of what the future holds and what technology will bring, people will always be involved in every step of it. We just need to figure it out. We can't ever make it lights out."
Technologies such as the Internet of Things (IoT), cloud computing and machine learning defining the current supply chain technology conversation. The commonality between them all is data. In the supply chain ecosystem, there is no shortage of data and Landry challenges people to look beyond the data that we automatically think of and look at the unstructured data. Unstructured data provides a sea of opportunity, but the key is unlocking that data. "When we start to get information from images and unstructured data and get real value from it, that will define the future," he says. "Processing that data and turning it into information will help people achieve more. Right now, the data and the tools already at our disposal are phenomenal and its only going to get better."
It's easy to get carried away when discussing the possibilities of technology and data and despite organisations actively encouraging the digitisation of industry, there is still a mentality and a fear of potential failure. There is huge risk in being a first adopter and nobody ever wants to be seen to be lagging behind the competition and this space in the middle that companies are striving for.  Most companies are looking to be a fast follower and preparing the foundations in order to adopt technologies fast and effectively, without the fear of failure and this creates an interesting market dynamic. "Some believe that this gives the smaller companies an advantage over the bigger ones," says Landry. "They don't have the same level of legacy and baggage that needs to change. This really kind of lowers the barrier to entry for a lot of industries and so, it'll be interesting to see innovation and competition coming from places we don't expect."
"Those that don't have a fixed infrastructure built on efficiency can really jump into things and leverage a lot of infrastructure that's there ready for them to tap into. There's a whole set of infrastructures out there which will allow new companies to ramp up very quickly with not a lot of capital and implement the supply chain of the future without having to be constrained by the supply chain of the past."