Geek+ Opens New Global R&D Centre in Hong Kong Science Park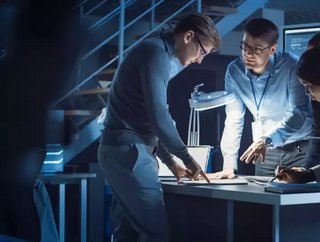 Geek+, a technology leader specialising in smart logistics opens its new Global Research & Development Centre in the prestigious Hong Kong Science Park
Geek+, a global leader in the technology space that specialises in smart logistics, has formally announced the opening of its new Global Research & Development Centre at the prestigious Hong Kong Science Park (HKSTP). The centre is an excellent representation of the company's devotion to the development of artificial intelligence and robotics (AIR technologies, which it's so widely known for, for the international logistics market. And, if they're lucky, for Hong Kong's vibrant and ever-evolving industry too. 
Since its founding back in 2015, Geek+ has used profit how any startup should but often do not. They've raked in the revenue through their industry-leading tech before reinvesting it into research and development (R&D) capabilities. Right now, six years after the company's creation, over 1500  employees are invested in R&D, and the company currently holds over 300 patents─exponential growth and a clear example of excellence in an increasingly saturated field. 
Lit Fung, VP and Managing Director of APAC, UK, and the Americas, says: 'Geek+ chose the Science Park as the location for its new R&D centre as it is the beating heart of Hong Kong's innovation and technology ecosystem, a city whose strategic location at the heart of Asia and status as a trading hub and high-skilled talent pool, is of great importance to the company's R&D efforts. We feel certain that the centre will help accelerate the digital transformation of Hong Kong's dynamic logistics industry and pave the way for international markets.'
Albert Wong, CEO at HKSTP, says: 'We are excited to have another unicorn join the Science Park's vibrant ecosystem. The presence of Geek+ is a strong testimony to Hong Kong's competitive edge in AIR. Hong Kong has all the key attributes to lead AIR development through its top globally ranked universities and direct access to the GBA. The centre will create new opportunities to fuel the next generation of technology talent and help businesses in Hong Kong, empowering the next wave of economic growth.'
What Will Geek+ Develop There? 
According to reports, Geek+ will use its new centre-based location to develop and introduce a variety of smart automation solutions for affordable, efficient, and safe logistics processes in warehousing and manufacturing. The Goods-to-Person picking system, for example, will use autonomous mobile robots to organise inventory based on real-time demand and move shelves and pallets of ordered goods to picking stations, where human employees can finalise the processes through the assistance of a user-friendly digital interface. 
The company suggests that when compared to warehouses reliant on manual operations ─ the traditional ones ─ their system improves both accuracy and efficiency by 300%.
'Building upon its well-established Goods-to-Person (GTP) picking system, Geek+ now boasts a wide range of robotics solutions. Its deep product line includes the award-winning RoboShuttle™ for high-density tote/carton-picking, smart sorting robots that can adapt to various parcel sorting scenarios, and moving robots that apply SLAM navigation to follow virtual lines in complex environments, and more.'
Through the application of advanced robotics and artificial intelligence technologies, Geek+ will continue to develop flexible, reliable, and highly efficient solutions for warehouses, factories, and supply chain management. The company hopes that, with the opening of its Global Research & Development Centre, its industry-leading scientists will continue to strengthen its role as a globally recognised AMR leader and continue on their mission of developing solutions that help customers and organisations across industries to transform their business operations in the intelligent era.