Gartner Reveals Global Semiconductor Revenue Grew by 10.4%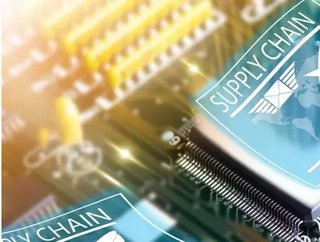 According to Gartner, the world saw semiconductor revenue growth of 10.4% in 2020, showing that supply chain disruptions do not dampen demand for the ch...
When you consider all of the intricate parts necessary to make tech work in the modern-day, it'd be safe to say that the increasingly well-known "semiconductor" is the brain of any electrical device you now own. The semiconductor industry is responsible for creating a component that enables advancement in communications, computing, healthcare, military systems, transportation, clean energy, and a myriad of other applications. Needless to say, it's playing an increasingly important part in everyday life. 
Back in January, the team at calculated, through preliminary findings, that the semiconductor industry's worldwide market revenue had grown by approximately , but in a recent announcement, it turns out that growth actually hit , rising in value to US$466.2bn in 2020, despite ongoing supply chain disruptions caused by the COVID-19 pandemic. That's a staggering level of growth in a world that has borderline fallen apart in recent times.
Gartner's Top 10 Semiconductor Vendors
Intel, a world-leader in computer systems, retained its position as the leading global semiconductor vendor by revenue last year, following closely only by , with and lagging behind. , another well-known brand ─ particularly in the gaming industry ─ experienced an incredible 45.2 per cent growth, year-on-year, far outpacing the market leader, which only packed 7.4% growth over its 2019 sales. 
Intel's semiconductor revenue growth is assumed to have come through its core client and server CPU businesses, while NVIDIA's rise is attributed to the company's industry-leading gaming-related and data centre businesses. 
"Memory, GPUs and 5G chipsets led semiconductor growth, driven by hyper-scale, PC, ultramobile, and 5G handset end-market demand, while automotive and industrial electronics suffered due to lower spending or a pause in spending owing to Covid-19," said , Research Vice-President at Gartner.
Memory Accounts for One-Third of Revenue Growth
Interestingly, memory, which accounted for 26.7 per cent of semiconductor sales in 2020, was the second best-performing device category, with segmented revenue growth of 13.5 per cent. Within memory, as an umbrella term, NAND flash saw revenue soar to 25.2 per cent above the previous year, courtesy of the globally-felt 1H20 shortage. 
Norwood continued: "Memory benefited from the key trend in 2020 — the shift to home working and learning — which fuelled increased server build from hyper-scale vendors to satisfy online working and entertainment, as well as a surge in PCs and ultramobiles.
"In 2021, both NAND flash and DRAM will be in shortage, sending pricing higher though the year and revenues rocketing by around 25%.
"This sets memory focused Samsung up with a good chance of recapturing the top spot in the semiconductor market from Intel in 2021."