Exclusive: Zetes and the connected supply chain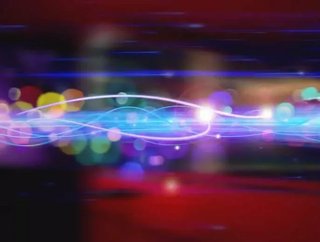 Sébastien Sliski, General Manager Supply Chain Solutions explores how Zetes enables retail businesses to embrace the digitally connected supply chain...
Sébastien Sliski, General Manager Supply Chain Solutions explores how Zetes enables retail businesses to embrace the digitally connected supply chain.
Technology continues to be one of the biggest conversation starters in the modern supply chain and procurement space. Companies all over the world are investing more than ever before into digitising their supply chain functions in order to realise greater value in their operations. Agility, visibility and traceability across a connected supply chain continue to be the most common goals that drive digital transformation. Key to achieving these goals is finding a technology partner that can act as a catalyst, turning conversation into action. With over 1200 supply chain specialists operating in over 20 countries spanning Europe, the Middle East and Africa, Zetes is an innovative solutions provider and has supported some of Europe's biggest companies as they truly embrace the digital disruption of the supply chain. Zetes promises to work with companies to enable 'faster and more accurate process execution with real-time insight and control' at their fingertips. "It's about connecting a number of different networks of different providers in order to create a single view of elements and events across the supply chain," explains Sébastien Sliski, General Manager Supply Chain Solutions at Zetes. "We're working with customers to embrace the event based and transactional supply chain, defined through technology and data."
Zetes will work with customers from the packaging line and warehouse right through to the shop floor, implementing the right technologies to enable greater efficiency and higher productivity. Sliski recognises that the work that Zetes is doing with its customers is representative of a wider industry shift. Companies are looking at their supply chain functions as a means of competitive advantage and Sliski notes that the conversations that customers are now having with companies like Zetes are showing that the customers themselves are demanding more from the supply chain function. "People understand the benefits much more of exploring and exploiting the supply chain," he says. "People want to understand where their products come from and how they were manufactured. It's happening on both sides of the table and we are now realising the true benefits of what an efficient and effective supply chain does for a business."
SEE ALSO:
The modern-day customer is "addicted" to information, so believes Sliski. This is something that a number of industry professionals describe as the Amazon effect, in which customers expect real-time information, real-time efficiency and real-time results. Historically speaking, a batch approach was considered the best approach for the supply chain but that approach would no longer meet the demands of the consumer of today and in turn this places greater pressure on the supply chain. This, he notes, is where the turn towards event-based supply chains has come from. "The modern consumer is capable of collecting a lot of information through a smartphone and so the supply chain now has to be able to provide the information to them," says Sliski. "The future of supply chain will involve more interaction with the consumer and a greater use of technology to enable that interaction."
Sliski highlights the successful collaboration between Zetes and Marks & Spencer (M&S), one of the biggest UK retailers. In 2018, M&S selected Zetes to transform visibility and fulfilment across its fresh food supply chain, leveraging the ZetesOlympus visibility platform. Speaking at the time of the announcement, Syd Reid, Supply Chain Director, M&S. said: "It is crucial for us to have complete visibility of our supply chain and be immediately alerted when unexpected events occur. That way, we can be agile and react at pace to ensure that our customers can get their favourite M&S food products when they want them, no matter what."
It is a relationship that Sliski believes serves as a key example as to the changing customer and the changing expectations on the supply chain. M&S has been one of the UKs most successful food retailers, but with Zetes as a partner, it has been able to unlock greater value and areas to improve. "The reason they brought it in was to gain the ability to see their products and understand where there were areas where they needed to improve," says Sliski. "We helped them connect their entire supply chain and capture data in a way that they could digest and interrogate. They have discovered key benefits that they were unaware of with a reduction in waste and greater availability on shelves as just two examples." 
In enabling a more connected supply chain, Zetes has removed what some industry professionals refer to as "supply chain black holes" that are formed through a lack of communication and connectivity between the entire supply chain ecosystem. Through technology and data capture, Zetes can shine a light across the supply chain to create better connectivity and efficient operations.
The key to the digital supply chain then, lies in the data. Capturing and storing the data requires the right technology and this is where cloud solutions and the Internet of Things (IoT) come into play. Cloud technology and IoT are two words that currently dominate the global supply chain technology conversation, but what do we truly understand of them? Sliski keeps it simple and approaches these disruptive technologies as a means of building blocks. "Cloud technology allows us to be outside of different networks, which is hugely important as a provider of services to the suppliers or the customers," he says. "Everything is connected to a Cloud Application Programming Interface (Cloud API), which simplifies the connecting of all the different systems in the supply chain in real-time."
"IoT for us allows a dynamic approach to simplifying the collection of information. We implement IoT as a sensor that doesn't require a continuous connection in order to capture that information."
Sliski looks at the monitoring of fleet management, with IoT sensors being placed at warehouse level and then used to collect GPS positioning or even the temperature during transportation all without an internet connection. This information, once connected to the system at the end destination, will be analysed to create complete visibility throughout the supply chain process.
Technology's role in redefining the supply chain process is clear to see, but there are and will remain challenges that can stand in the way of unlocking the true potential that it can bring. Sliski believes the biggest hurdle is one of expectation meeting reality. As a company that provides complete connectivity, Zetes' finds customers often look for the biggest answer to their supply chain challenges in the first instance. "Some customers want the global picture directly and this makes it very complex," he says. "We often advise customers to break their goals down into small pieces, take the small wins quickly in order to continue to justify the investment in order to get to that bigger picture in a controlled and ultimately successful way."
In order to support customers along this journey, Zetes works closely with customers so that they understand what can be done, what cant and what the path ahead will look like. IT does this by bringing in multiple stakeholders together across business units to create a complete picture of the supply chain journey. "Rather than looking at a leaking pipe here or there, we actually look at the whole infrastructure," says Sliski. "Then we can understand where various issues are, where there's crossover and where we can help everyone in that ecosystem."
The retail supply chain of today is not what it was yesterday and it will only continue to change. Zetes will remain at the centre of this supply chain transformation in order to help companies embrace this change and remain competitive. With e-commerce continuing to place even greater demand on physical retailers, an efficient supply chain will remain key. "They need to improve operations and they need to have that on-shelf availability," says Sliski. "More importantly, they need to be capable of fixing errors or pain points ahead of time. The connected supply chain and data analysis will only grow in significance, not just for retailers but all global industries."