Exclusive from Wax Digital: A cautionary supply chain tale for turbulent financial times
By Daniel Ball, business development director, Wax Digital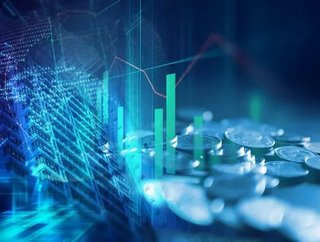 For any UK business with a global supply chain, access to suppliers post-Brexit is a major concern . Business owners are being forced to safeguard tradi...
For any UK business with a global supply chain, access to suppliers post-Brexit is a major concern . Business owners are being forced to safeguard trading with no clear view on how Brexit will unfold.
We've seen companies begin to stockpile commodities, while others are upping sticks and moving the entire business or its supply chain out of the UK to prepare for whatever happens. However, if you think preparing for Brexit is a challenge, cast your mind back to the early 90s, when PepsiCo found itself in financial turmoil as the USSR collapsed in 1991.
In 1972, PepsiCo became the first American product to be sold across the USSR. With a worthless and untradeable currency outside of the region, the Kremlin and PepsiCo had to be creative in their trading agreements. This approach saw PepsiCo become the sole supplier of Stolichnaya Vodka to the country; PepsiCo take ownership of various of the country's naval battleships; and then commission the USSR to build ten oil tankers for $1bn of Pepsi.
However, eventually catastrophe struck for PepsiCo when the Soviet Union collapsed. It now faced massive supply chain turmoil and instead of having to deal with just one state, it now had to deal with 15 separate nations.
SEE ALSO:
Gripped by massive supply chain issues, it spent the next few years frantically trying to reclaim its assets. It also had to deal with Coca-Cola taking advantage of the situation and trying to claim its stake as the nation's favourite cola. As Russia went through a rapid privatisation process, Coca-Cola steamed in and bought up factories, bottling facilities and other infrastructure at low cost, and quickly managed to usurp PepsiCo's posiiton as the leading soft drink brand in the process.
The lessons learnt by PepsiCo act as precautionary tale for any business trading overseas. So, as concerns over trading conditions with overseas suppliers grow amid Brexit uncertainty, what lessons can we take from the lessons learned by PepsiCo in the 90s?
Learn to recognise if your supply chain is under threat
All the signs were there for PepsiCo that it had left itself in a very vulnerable state. Be aware of the geopolitical situations facing the countries you trade with and have a business continuity plan in place for those that may arise which are beyond your control.
Today, our supply chains are becoming increasingly global and while this approach typically offers best value, it does come with the chance of unexpected obstacles, making risk management a key strategy for businesses.
Keep an eye on critical spend categories
If your suppliers are based overseas, consider how you would access those supply chains if trading agreements with other countries became difficult or untenable.
Businesses need complete visibility into their supply chains to ensure control. When engaging with suppliers, assess the political situation in that country, its stability and trade conditions. Sourcing a list of alternative suppliers if trading relationships are no longer possible can help ensure business continuity in the event of trading difficulties.
Be prepared
Lots of businesses remain concerned about a no deal Brexit and some businesses are taking steps to stockpile goods to ensure continued service. Retailer Pets at Home for example, reportedly increased its stockpiling capacity for the goods it sources from Europe by £8 million. This was in anticipation of diminished availability, logistical challenges, tariffs and any other complications that could alter their existing transactions within the single market in the case of a hard Brexit. Also, a recent survey from the Institute of Directors of over 1,000 business leaders showed that almost a third of UK companies already had relocation plans or were actively considering a move.
While leaving the UK may seem extreme, preparing for worst case scenario can sometimes feel like the only way forward.
PepsiCo was lucky and thanks to its diverse portfolio, survived the supply chain battle it faced in the 90s. In 2017, it recorded a turnover of $63bn and today is almost double the size of Coca-Cola with sales of Pepsi accounting for less than a quarter of the firm's total revenue.
We can all learn a lesson from PepsiCo's cautionary tale and be more aware of supply chain risk by putting plans in place to mitigate against them as soon as possible.