Exclusive from Maginus: Consumer choice and control in delivery is the future for eCommerce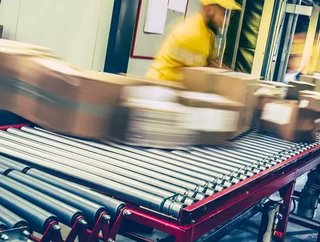 As online sales continue to boom fuelled by the modern tech-savvy shopper, the trends of 'always on' and 'instant gratification' create both opp...
As online sales continue to boom fuelled by the modern tech-savvy shopper, the trends of 'always on' and 'instant gratification' create both opportunities and significant challenges for retailers. One area that is a particular pain point within the industry is deliveries. When it comes to the delivery of goods bought online, consumer expectations are becoming ever more demanding. Providing convenient and personalised ordering, payment and delivery options is just as important for driving a positive customer experience as leveraging innovative technology such as augmented and virtual reality or 3D. Retailers are under incredible pressure to build their delivery service around customers' lifestyles or risk consumers turning to competitors to fulfil their needs.
Businesses have already begun to invest in creative solutions to help streamline delivery processes. For example, this year JD.com launched two smart delivery stations in China that deploy drones and robots to carry out deliveries alongside human workers. At full capacity, the stations can deliver 2,000 packages a day. The year ahead is sure to see continued advancements in this area in order for retailers to keep up with the growing consumer demands as businesses are starting to accept that successful, timely and reliable delivery is crucial if they want to remain competitive and relevant in a fast-paced environment.
Personalised and Flexible Delivery
Delivery systems have already developed drastically over the years, with the introduction of click-and-collect and omnichannel integration enabling returns to be sent back to store or to an offsite partner location; but there is still room for improvement. Consumers value convenience above all, and there is nothing more frustrating than missing a delivery because the delivery address was set to 'home' but was delivered during working hours. Most people have a daily routine that changes minimally throughout the week, such as working 9-5, Monday to Friday, or perhaps going to the gym every Thursday. Retailers can make deliveries more convenient by allowing consumers to edit the delivery address after purchase, right up to the day or even hour before planned drop-off.
SEE ALSO:
Through IoT wearable devices and mobile connectivity, the delivery systems of the future will be able to 'learn' a consumer's routine and, depending on the time of day, will deliver a package to a different address. However, as a first step, retailers should enable a built-in 'calendar' system that would allow shoppers to match different addresses to certain time periods, so for example a package would get sent automatically to a 'home' address on the weekend and 'work' during the week. This form of smart delivery will reduce the number of undelivered parcels and ultimately cut down on costs as couriers won't have to return to an address multiple times.
To increase delivery convenience, retailers are also under pressure to expand delivery windows, providing the consumer with the freedom to choose delivery slots when they want it. The option to choose anti-social hours would be a welcome adaption for many, especially for those who don't work traditional hours and couriers who want to work around other lifestyle commitments. This is a sure way for eCommerce retailers to compete with the likes of Amazon. Ocado sent shock waves through the industry when it unveiled 'Ocado Zoom', its one-hour delivery service, made possible due to micro-centralised fulfillment. However, purely offering a wider selection of delivery options won't always necessarily ensure customer satisfaction. If customers do decide to purchase, but there is no ability to influence an order once it has been placed, it could still end up costing retailers. The impact of not meeting consumer expectations of fulfilment flexibility can certainly come with consequences. For example, research carried out in 2017 found that 25% of all failed online deliveries were due to shoppers not being able to change their delivery options once an item has been shipped. In order to remain competitive, retailers need to implement a personalised delivery strategy.
Getting Delivery Right First Time
A more flexible approach to delivery and logistics is not just great for customer service but also drives business efficiencies. Logistics companies have tighter timescales in which to send items to the customer and it pays to get the delivery right, the first time. This means that warehouse operations need to be as efficient as possible and utilising warehouse space in different ways will allow them to satisfy demand.
Warehouses need to integrate operations via a single platform that provides real-time sight into the location of stock and packages out for delivery. This can be fueled by introducing hand-held mobile devices for picking. Data will be uploaded into the system in real-time providing complete visibility into warehouse operations and logistics, enabling the processing of orders to be automated. Priority orders can be picked first and pickers can use the optimal routes around the warehouse. By continuously gathering data, retailers are able to accurately check stock and the replenishment database in real-time throughout the day. A replenishment forecast can then be created, accurately predicting which stock is likely to sell out and where stock needs to be placed within the warehouse for maximum efficiency.
In a competitive and crowded marketplace, it will be those retailers that are able to provide exceptional customer services that will gain a competitive edge. For shoppers who value ease and convenience, providing consumers choice and control when it comes to delivery is critical and is the future of online success.
By Gavin Masters, Industry Principal, Maginus. Maginus delivers end-to-end technology solutions that help retailers and distributors to stay ahead of their competitors