Exclusive interview: Richard Cawston, XPO's Managing Director, Supply Chain Europe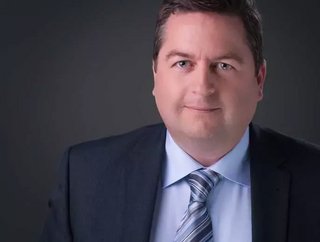 "It's a really exciting time to be working in logistics," says Richard Cawston, XPO's Managing Director, Supply Chain Europe, during a wide-rang...
"It's a really exciting time to be working in logistics," says Richard Cawston, XPO's Managing Director, Supply Chain Europe, during a wide-ranging 45-minute interview that he squeezes into one of his regular whistle-stop tours of the continent he oversees.
Cawston is a man who can make such an assertion with some authority, having originally joined the business some 15 years ago. Since then, he has risen through the ranks of XPO's European operations, taking over his current role 12 months ago, having previously held the position of Managing Director for UK & Ireland for the previous couple of years.
XPO is a company that is making waves in the logistics space, and by Cawston's own admission, a business that is doing "extremely well", adding that accepting the new role was "a real delight".
Reflecting on his first 12 months in the job, Cawston says: "One definite observation is just how incredibly fast-paced everything is, both in terms of the business and the economy as a whole. So we have to ensure we have the right resources, are in the right locations and have the right offering for our customers. We're working incredibly hard to build our European business and accommodate what has been rapid growth. There's never a dull day, put it that way."
One of the reasons XPO seems to be driving ahead on both sides of the Atlantic is its desire to lead the way in the take-up of emerging technology. 
"We're invested in $450mn a year in our technology projects, and we've got over 1700 IT professionals, including over a hundred people in data and analysis, which really allows us to be a leader in technology. In terms of the disruption and disruptive technologies, I believe we are leading the pace. We're certainly leading the pace through automation of robotics.
"We've developed some really high-level operations is our warehouses, including robots picking side-by-side with people, the application of smart glasses. We've got even some trials with drones, doing inventory management. And all of that's been connected through a big investment in our proprietary software, so that links everything together. It's a huge investment but also a step forward, in terms of technology that can plug and play all of this investment together."
Cawston says one of the technology areas XPO is very excited about is big data: "We have a big opportunity with big data because of the data scientists we've got and the tools they have at their disposal. We know that by feeding information into our analytics and inventory, we can begin to start predicting trends and patterns with returns, which in turn will help us optimise our warehouse operations."
In addition, it has announced that is co-creating a 638,000-square-foot distribution centre with Nestlé at the new SEGRO East Midlands Gateway Logistics Park in Leicestershire, UK. The facility, dubbed a 'digital warehouse of the future', will be occupied predominantly by Nestlé for its consumer-packaged goods and but will also function as a testbed environment for XPO technology prototypes prior to global release.
The custom-designed distribution centre, scheduled to complete in 2020, will feature advanced sorting systems and robotics alongside state-of-the-art automation co-developed with Swisslog Logistics Automation. The site's digital ecosystem will integrate predictive data and intelligent machines to deliver one of the most advanced distribution management centres in the world.
Cawston says: "Nestlé has entrusted XPO with the digital architecture for its future vision. Together, we will create limitless opportunities to explore new technologies in a state-of-the-art logistics environment. The new East Midlands centre will operate as both a think tank and a launch pad for XPO innovations, with far-reaching impacts on the way business is done. We look forward to an inventive collaboration with Nestlé."
The year in charge has given Cawston a chance to reflect on the company's position, challenges and opportunities in Europe.
SEE ALSO:
"We are very strong in a number of the European countries, and we're strong in many of our verticals, particularly in ecommerce, where we are the market leader. But for other verticals, we've got plenty of space to grow into, such as more manufacturing, and industrialisation, for example.
"The political environment's very stable across Western Europe, and the economy's good in each of the countries. The cost and ability to serve the markets from the countries is pretty strong. Currently, our fastest growing country today, in fact, is the Netherlands."
XPO rapid growth has certainly caught the attention of industry observers and, as Cawston has pointed out, its determination to grasp the technology nettle has certainly catapulted the business in front of a number of its competitors. But when asked what he considers to be the most important factor in the organisation's success, he answers without hesitation.
"It's the people; it is genuinely something the company prides itself on and we consider absolutely integral to our success. We're a company that communicates really clearly with our people, and getting around Europe and meeting them is my favourite part of my job."
Cawston says the company makes it a priority to promote from within – something he himself can attest to having risen through the ranks. "We are clear with our people that if they grow, so do we. We are developing programmes for new talent and that is clearly very important, but more than that is retaining our existing talent, and that can only be achieved by a positive culture in the organisation that we work on daily.
"60% of our team leaders have been promoted from warehouse operatives. And in the UK, we have an award-winning apprenticeship and graduate programme; we achieved something like half a million hours of training delivered in '2016 and 2017 alone."
Asked what advice he would give to young professionals looking to make their way in the logistics industry, Cawston replies, only half-jokingly: "Join XPO!" before adding "Embrace technology because it's coming and it's coming fast. It's a fast-paced industry, so be prepared to learn and adapt, the very best people are constantly adapting and evolving.
"Finally, I'd say to both new comers and all others in the industry that we all need to be better at collaborating, whether that's with customers, suppliers or each other.  We need to collaborate on projects. We need to collaborate on investments. And we need to collaborate on industry, as well. And cross fertilising, if you like, industry practises from one to another, where it really counts and makes a difference to supply chain pace, supply chain quality and supply chain efficiency. Collaboration can be a real kicker"