Emerging technology and supply chain: Breaking through the hype
By Vivek Soneja, Global Head of Supply Chain at Anaplan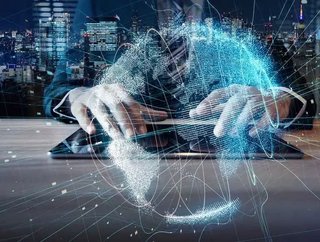 Gartner has coined a plethora of colorful terms for their Hype Cycle methodology. Here's one that sounds especially relevant: the "Peak of Inflated...
Gartner has coined a plethora of colorful terms for their Hype Cycle methodology. Here's one that sounds especially relevant: the "Peak of Inflated Expectations." If the practical benefits of new technology fail to make an impact quickly enough, your business can careen down into the sadly named "Trough of Disillusionment" just as fast. Nobody wants to end up in that trough, eye-to-eye with Eeyore. Especially not the CEO who just spent big bucks on an emerging technology that didn't deliver.
In the world of supply chain, there's an abundance of hype around the potential of emerging technologies promising to transform the core of how supply chain professionals work. The trick is to see through the hype and ensure that any new technology makes a real difference in your organisation. Let's take a look beyond the hype at the potential of several emerging technologies for the modern supply chain.
Artificial intelligence and machine learning: Rise of the machines
Terminator references aside, the rise of the machines is very real in supply chain and is making quite an impact. Some applications are still in "potential" mode and others are already showing exciting benefits. Some of the more aspirational applications are still coming into view, like machine learning-based predictive analytics (creating a view of the future with statistical forecasts and models) and prescriptive analytics (advising potential next steps using simulation algorithms and optimisation). Predictive analytics based on machine learning already disrupts how many organisations conduct supply chain planning. Machine learning-based intelligence, in many cases, is becoming the primary method of forecasting for supply planning and many other supply chain planning use cases.
On the tangible side, one key application for today's supply chain is robotics. Warehouses transformed by robots working alongside humans increase efficiency, like Ocado's army of grocery-packing robots. These robots use machine learning software and vision technologies to combine their efforts and pack an order in the fastest possible time. They think independently and in swarms to dramatically increase efficiency. We now have robots in warehouses, in retail aisles, and in other similar applications where they get real time inventory positions, and pick, pack, and move products. As in this example, robots make processes exponentially faster and more accurate, as well as decrease the danger to human workers.
Spare parts and plenteous packaging: 3-D printing
In supply chain, 3-D printing has broad and exciting potential, especially for manufacturing. Although those in the $400 billion spare parts industry may not be as thrilled with its potential, the power of 3-D printing is poised to make a huge impact. Because almost anything can be created with this emerging technology, the potential is vast, especially for industries where customisation is key. Some examples of where 3-D printing is already disrupting and creating value include:
Cruise and merchant ships carrying 3-D printers on board to make parts on-demand instead of carrying large inventories on board

CPG companies moving manufacturing lines of packaging to 100 percent on-demand 3-D printing

Manufacturing facilities can ensure fast production resumption by providing replacement components as needed

Maintaining classic cars where no manufacturing data is available and the component is obsolete, from small components such as door handles, to enabling the production of replacement engine blocks.
The wave of potential disruption started by 3-D printing has crested and is heading for the shore of the next generation of the modern supply chain. CAD modeling, long ubiquitous within product design and engineering environments, combines to make digital files for spare part components available to 3-D printing. Engineers can design components specifically to be manufactured using 3-D printing technologies. This contributes to reduced lead-times and costs for spare parts, and soon, no one will say "we're out of stock."
SEE ALSO:
Blockchain: mysterious and powerful
Perhaps no emerging technology has had as much hype or is so shrouded with mystery as blockchain. Although many associate blockchain with cryptocurrency, this isn't about bitcoin. Using blockchain as the foundation for a digital ledger offers the potential to lay the foundation for an entirely new supply chain. The applications of blockchain for supply chain focus on transparency, traceability, sustainability, and compliance. Blockchain's data protection methods help build trust in transactions and provide a new source of data by which supply chain professionals can improve efficiency and visibility.
The supply chain holds tremendous interest for blockchain, especially in areas such as supplier payments, product traceability, and contract bids and execution. Blockchain has the potential to become the universal supply chain operating system, increasing security, improving transparency, and creating scalability.
For example, you could use blockchain to place digital tokens on shipments of coffee. Using that token, you could track and trace one shipment of coffee from its beginning on a farm in Costa Rica all the way to the storefront, to ensure that you meet your company's commitments to sustainability and fair labor standards.
Blockchain is not yet ready for commercial adoption. Several proof-of-concepts have been conducted to date, and many are underway. Despite the rapid evolution of the technical and business aspects of blockchain within supply chain, many legal issues still need to be resolved in connection with these types of transactions.
Regardless of what happens in the world of cryptocurrency, enterprise adoption of blockchain is the future, although it might take a while to get here. As usual, while technology and business models race ahead at breakneck speed, the law lags behind with many issues to think through, negotiate and, in some cases, litigate.
How to see through the hype
Regardless of which new technology you're pursuing, there are two key questions that help break through the hype and ensure that you'll reap practical value.
These questions are: "how will this technology affect supply chain planning?" and "how will this technology provide value?"  For many, the end goal of your technology search is a workflow-driven, algorithmic, touchless planning process. If so, harnessing the power of emerging technologies may open the door to that reality.
When you evaluate how an emerging technology might add value, focus on efficiencies and process improvements. If those robots you're considering shelling out millions to implement will dramatically cut down the time it takes warehouse workers to pack an order, and if that dramatically increases the accuracy of your forecasts, you're on the right track. But don't push the start button on that army of 3-D printers until you're sure you can save a bundle on inventory by shifting your inventory process to a build-to-order model.
When it comes to new technologies, AI, ML, 3-D printing, and blockchain get a lot of attention. Although each may address an aspect of your business goals, even when combined, these solutions don't address an aspect critical to success: collaboration. Imagine a system that connects supply chain data to producers and to the strategic thinkers in your organisation. Now imagine a system that doesn't suffer from lag time, inaccuracies, and stale data. This new technology exists. It's called Connected Planning, and it can help you make intelligent and timely decisions both in the present and about the future.
To stay clear of the dreaded "Trough of Disillusionment," ask the hard questions around value and efficiency, and you'll find the return on investment that you need to thrive in this era of bright and shiny emerging technology.