Embracing automation: preparing the workforce to collaborate with robots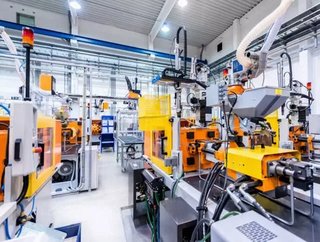 Supply Chain Digital recently spoke Jeff Christensen, Seegrid's VP of products and services, about how automation will affect the workforce of tomorro...
Supply Chain Digital recently spoke Jeff Christensen, Seegrid's VP of products and services, about how automation will affect the workforce of tomorrow. 
1. With automation becoming more prevalent within manufacturing and distribution, how will this impact the workforce serving these industries?
Technology today is being developed at a faster pace than ever, with the goal of making processes more efficient and safe. Although many in today's workforce are concerned about how the introduction of robots is going to affect their job, the collaboration between automated robotics and humans can and should be mutually beneficial.
Some low wage, non-value-added jobs can be replaced by automation: these highly repetitive, dirty, dangerous tasks we once asked humans to fulfill can now be completed by robots, which are both safer and more efficient. This workforce shift will empower human employees to move into higher-level roles that robots cannot fulfill, where creativity and decision making are crucial to success, while their robot colleagues bear the heavy physical loads.
2. What are these new roles? Is there a learning curve for previous manual truck operator taking on these positions?
Seegrid works with customers to train their frontline men and women to be the first generation of automated robotics operators, supporting the transition to a robotics-integrated workforce, which ultimately enables companies to be more productive and makes human employees more valuable.
The new roles created by automating materials handling operations do not require a Ph.D. in computer science or an engineering degree. The human operators carry their prior knowledge of industrial vehicles into their new roles; this experience proves invaluable because they know the vehicles better than anyone else and have travelled the same paths as the vision guided vehicles (VGVs) themselves. But these new roles still require training to learn new skill sets.
3. How do you train these employees to provide them with the skill set required to manage automated robotic fleets?
Seegrid's Robotics Training Program empowers employees to contribute to higher value-add jobs. The program up-levels manufacturing employees' capabilities and helps them develop new skill sets as robot fleet managers. Held once a month for new customers, Seegrid's training session is a two-day experience at our headquarters in Pittsburgh, where operators are taught the ins and outs of the self-driving VGVs, including:
How to use the enterprise intelligence and fleet management software, Seegrid Supervisor;
How to train VGV routes;
How to ensure the VGVs are running safely and complying with safety regulations
How to troubleshoot the VGVs on the plant floor
After completing the two-day training, customer operators take a multiple choice test to receive their certification to operate and oversee the VGV fleets. Seegrid also offers online information to keep trainees up to date on the latest information and software updates, as well as on-site customer support.
4. What is Seegrid's long-term objective by offering a robotics training program?
Education is key to successful automation adoption. Most training programs offered by robotics companies simply focus on how to operate the machinery, which, to be fair, is certainly important. Seegrid, however, also trains customers how to implement future deployments of the VGVs for cases they may not even know they need yet. In other words, Seegrid is teaching them a new technology that they can apply to their unique business case, not just the operational knowledge of how to get the robots from point A to point B.
By doing so, we are giving the human operators the opportunity to have an ownership stake in the adoption of new technology; they are a critical part of the evolution of the industry. Simply by being trained on how to use the VGVs, the humans become vital to the company by becoming experts in the technology that is making their company more productive.
Employees can use their prior knowledge of the tasks the VGVs are performing to think creatively and at a higher level when applying their knowledge of the VGVs' capabilities to their plant floor.
At its core, Seegrid helps companies work more efficiently tomorrow than they do today – connected self-driving vehicles eliminate downtime, drive process improvement and optimize product flow. Seegrid's broader goal is to provide overall improvements in operational efficiency while ensuring employees are properly set up to deliver on this is crucial.
5. What is the incentive for Seegrid to invest so much time in customer's installations?
Seegrid has no interest in developing a product to simply sell and not to be used. We believe in understanding the benefits and real-world use cases of automation solutions so that we can constantly devise new ways to help our customers. By staying in close touch with our customers and fleet managers, we are getting a holistic picture of how companies adopt our solution.
6. As a whole, how well do you think the materials handling industry has adopted automated tech, such as AGVs, into their holistic processes? How do you envision the industrial workforce adapting to this shift towards automation in the future?
It typically takes some time for people to adapt to the introduction of a new technology. When you are introducing a new technology that is changing an entire work flow, it takes time to fully and effectively integrate the technology. Automation has, however, had a growing presence in manufacturing settings for quite some time. It is only now perceived as a "new" threat because of the rapid proliferation of the applications being found and installed on the plant floor.
The workforce is without a doubt going to see a shift as a result of automated technologies. When it comes to the manufacturing industry, low wage, low skill jobs can and should be replaced by robots.
Humans are less suited to manage these highly repetitive, often dangerous roles, but that doesn't mean the human workforce is obsolete. Those employees are being trained to perform, oversee, and manage the installation and implementation of automated technology. The value human workers offer lies in their intrinsic humanness: their creativity and their ability to problem solve. These are the skills Seegrid fosters in our robotics training program to ensure our workforce grows alongside new technology; new technology is the fuel that drives the economy forward, and new technology means new jobs.