Do American Supply Chains Need AI/ML?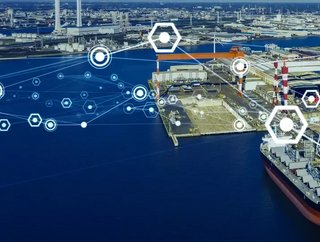 For American companies that want to regain control, predictive analytics could be the answer, according to McKinsey & Co
The brief recap, like that which you see before the next Netflix episode, is this: widespread shortages of semiconductors, solar panels, and rare earth metals. You call your overseas suppliers to chase a specialised part. You explain to stakeholders that the pandemic has thrown a wrench in, if not the entire works, at least several gears of the operation. And you know that despite President Biden's best efforts, American supply chains are still in crisis. 
Why Single Out the US? 
Many American firms rely more on foreign goods and suppliers. Because they're pressed to come back with higher returns than many Asian and European companies, according to Lane, they import more goods. That means that US supply chains are stretched thinly across the world, like rubber bands about to snap. And though the US government is trying to help, companies will likely have to solve some problems on their own. 
What Can You Do? 
According to McKinsey & Co, AI-based strategies can restore some measure of supply chain control. US companies in crisis can start to look at modelling future supply and demand, optimising supply schedules with the help of machine learning, or automating processes in their shipping centres. But beware: McKinsey's consultants also report that organisations settle into one of two modes. 
The Machine.

Automation and artificial intelligence identify risks. Theoretically great, it can lead to tonnes of data streaming in, distracting your risk managers with local disruptions (port closures, fires, floods) when they need to focus on their overall supply chain strategy. 

The Expert.

The company, to stem the deluge of data, relies entirely on experts to make the call. You don't have to deal with as many risks at once, but you'll likely develop a false sense of security. Critical issues flow under the bridge. 
Why Does It Matter? 
Supply chain shortages affect your Q3 earnings. But if we zoom out to a longer timeline, the impacts are troubling. 'It's not just about waiting for products, but also losing the edge on innovation', argues Terry Alan Lane in Forbes. After all, manufacturing and shipping products at scale are critical to driving the sector forward. 'In the absence of commercial volume', the Commerce Department warns, 'the United States will not keep up with technology—in terms of quality, cost, or workforce'.

The best option is to combine the two strategies, using AI-centred solutions to direct experts to red alerts: suppliers going underwater; shipping crates lost mid-Atlantic; spikes in freight prices in Asian ports. As McKinsey & Co implies, it's never been man versus machine. The upshot? With AI/ML solutions, US companies can mitigate—if not supply chain shortages—their aftershocks.