Digitally delivering best practice procurement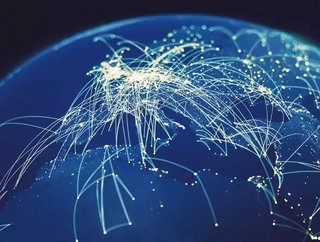 At Coventry Building Society (CBS), we manage £46bn on behalf of our almost two million members.Having grown significantly over the last few years, the...
At Coventry Building Society (CBS), we manage £46bn on behalf of our almost two million members. Having grown significantly over the last few years, the time was right for the business to embrace digital transformation and bring best practice procurement to CBS.
We wanted to raise the profile of procurement across the business both in terms of the value placed upon it and also ensuring that the wider organisation fully understands our roles and responsibilities. And, in order to deliver best practice, it was essential to build on our supplier relationships and improve visibility of supplier risk.
In order to move away completely from manual procurement processes we needed an eProcurement system to enable buying from approved suppliers at agreed prices, to automate orders and invoices and to reduce the propensity for data entry errors. Also, as a growing business, the number of suppliers we work with was increasing. From initial tender it was important we looked to improve our supplier relationship management processes.
Digitising the procurement process would mean we could make informed decisions, encourage best practice purchasing behaviours and help reduce supplier risk and control costs. We also wanted our suppliers to want to work with us so they could realise mutually beneficial outcomes from our relationships with them.
As these process changes would require a significant culture shift for our employees, it was important to ensure buy-in from key stakeholders from the outset. To help the business understand why this change was needed we communicated our plans and made training a priority for all users of the new eProcurement system.
Operating in a highly regulated industry, we were extremely cautious about our choice of eProcurement platform, however we were able to consider a secure cloud-based solution to host our non-core business processes. We chose Wax Digital web3 Source to Pay (S2P) due to its ease of use and its ability to securely and seamlessly integrate with ERP.
SEE ALSO:
A new approach
As the roll out to six head office locations and 400 users began, our immediate focus was on improving control and visibility of our sourcing processes, implementing best practice procurement and delivering accurate management information.
Sourcing: Renamed internally as COGS (Coventry Online Goods and Services), web3 is now used to help us better engage with suppliers during a competitive tender process.
To successfully engage with our suppliers, we were keen to take advantage of the contract module offered by web3. During the system design phase we worked closely with our legal team and the wider business to ensure all necessary supplier data fields were captured to enable informed decision making.
Purchasing: Our goal was to eliminate manual processes and adopt electronic end-to-end purchasing. Liaising with purchasing teams from across the business to take their needs into account, we created a series of best practice purchasing procedures. These new guidelines were set in web3 to help control the buying process. All users were fully trained on the benefits of this new approach to purchasing and we also ran a series of training workshops and provided a helpdesk to support our users.
The accuracy of the data we are now able to extract from our Source 2 Pay system means we are able to provide the wider business with an unprecedented amount of management information regarding third party spend and contracts on a regular basis.
Applying best practice
COGS has helped us ensure that anyone buying anything on behalf of the society now adheres to our procurement policies, helping us to mitigate against any procurement, contractual and information security risks.
The functionality offered by web3 also allows us to practice more ethical and efficient sourcing and purchasing. It allows for fair and transparent sourcing and achieves best value by enabling us to obtain the right goods and services at the right price.
Our finance team is also benefiting from the new system as the Purchase to Pay module now automates invoice processing. And, improved visibility of our supplier relationships has meant we have been able to organise regular reviews against KPIs and be more proactive when it comes to renewing supplier contracts.
The whole organisation now has far clearer transparency on costs which enables us to make informed decisions. The transition from a manual to a digital process has enabled us to make significant improvements to our procurement function and operate best practice at all times.
By Rachel Barr, Head of Procurement at Coventry Building Society