Delaware: digitisation in manufacturing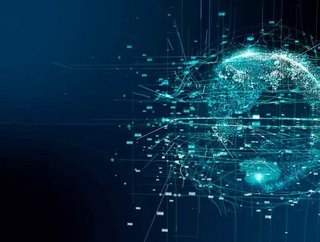 With technology's influence in the supply chainspace growing rapidly, Supply Chain Digital speaks with Richard Seel, Managing Director, Supply Chain &am...
With technology's influence in the supply chain space growing rapidly, Supply Chain Digital speaks with Richard Seel, Managing Director, Supply Chain & Logistics (UK & US) at delaware North America, to discuss how to meet technology's arrival in the sector head-on.
What is the biggest challenge in your industry at the moment?
A: Manufacturers face a raft of challenges as they look forward to 2020. They will have to navigate an increasingly uncertain local and global political environment, which, for some at least will mean low investments and an uncertain future. At the same time, they will need to be focused on transforming current business models and creating new ones to take advantage of the latest digital technologies from AI to VR and autonomous robots.
To drive competitive advantage, it's important that manufacturers put systems and infrastructure in place to enable a digital step change. To support this change, manufacturers will also need to access trained resources with skills to support existing and new digital technologies.
The current political uncertainty has the potential to go one of two ways. We could see an exodus of manufacturing operations into Europe, the larger consumer market which also has common legislation. The result in this scenario would be loss of skills, jobs and global influence.
The alternative scenario sees the creation of a global operational centre of excellence in the UK which has a highly skilled digital workforce, allowing for massively-improved productivity gains driven by the use of these technologies and automation. There can be a bright future with strong leadership and a clear executable five-year plan. For this to happen, however, will require the government to rapidly create the right foundation and provide significant investment in these technologies through tax incentives, and supporting digital education.
How are manufacturers utilising innovative technology?
A: Manufacturers will have the opportunity to improve productivity through the adoption of digital connected technologies. This will help ensure less reliance on low cost resources and manually intensive production lines. At the same time, manufacturers will also have the chance to enhance production and ergonomic processes through modeling of production lines, warehouse operations and people interactions in a digital twin.
Indeed, the use of a digital twin gives manufacturers the opportunity to accelerate time to market for new and updated products. Added to that, having the ability to model, change and repeatedly test in a digital model cuts costs, improving quality and time to market.
Companies in the UK and the US will have no choice but to adopt the technologies that are synonymous with Industry 4.0. The uncertainty of the current political climate through Brexit and the US/Chinese trade wars is generating the environment where low cost resources, which have helped sustain low inflation and low productivity, are returning home. In the future the UK is likely to have reduced access to a wider labour pool, so will need to find alternatives which require the adoption of advanced digital technologies to bridge this resource gap.
For more information on all topics for Procurement, Supply Chain & Logistics - please take a look at the latest edition of Supply Chain Digital magazine.