Container company Skycell to accept cryptocurrency payments for services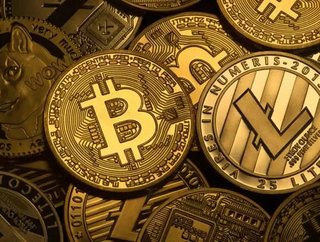 Temperature controlled container company Skycell has revealed that it will accept cryptocurrency payments for its services, effective immediately. The...
Temperature controlled container company Skycell has revealed that it will accept cryptocurrency payments for its services, effective immediately.
The firm, which is part of Swiss-based Smart Containers Group, said the innovation aims to accelerate transaction times for clients, and marks a decisive step towards further integrating blockchain technologies into the logistics industry.
"At SkyCell AG we aim to put three core principles into practice – innovation, reliability, and sustainability. These three tenets have helped us to establish ourselves as one of the top four providers of Pharma containers in the industry," said Richard Ettl, CEO and Co-Founder of Smart Containers Group.
"We have recognised the dramatic potential of blockchain technology in transforming the logistics and pharmaceutical industries and are proud to be an early-adopter within the sector,"
Smart Containers Group's said its decision to accept cryptocurrencies as payment is geared towards expediting processing times and minimising costs for clients, making more traditional payment methods, which "rely on third-parties and are often unavoidably tedious and expensive as a result, obsolete".
The instantaneous nature of transactions conducted using cryptocurrency will also serve to minimise the effects of fluctuating currency exchange rates – which can heavily impact payments made in a number of global currencies as a result of elongated processing times.
SEE ALSO:
"From our experience within the logistics, pharmaceutical, and food industries – we have first-hand experience of the difficulties which payments processes can pose to clients," said Etti.
"Often, banking fees can make up as much as 5% of invoice value, with traditional transfers taking up to 90 days, meaning payments alone are very costly both financially and in terms of efficiency. By introducing the possibility of conducting transactions through cryptocurrency, Smart Containers Group will reduce payment processes to a matter of minutes, while cutting out third party handling fees entirely."
All SkyCell AG invoices will include the possibility to settle the invoice in cryptocurrency, giving customers the option of paying in BTC or ETH, as well as EUR, USD, and CHF.
All exchange rates will be taken from Bitstamp at the moment of transfer, negating the issue of fluctuating exchange prices which plague the current marketplace.
Customers conducting payments in BTC or ETH will also enjoy a 2% discount on all invoices for SkyCell AG services – further compounding the benefits which cryptocurrency payments can accrue.
"For SkyCell AG, accepting payments in cryptocurrency is the first step in automatising the payments process, and complements our long-term vision of providing fully autonomous containers of the future, which will administer themselves entirely based on smart contract technology," said Etti.
"The logistics industry has been characteristically slow to implement and adopt transformative technologies and we hope that by embracing change, others may follow suit so that the industry as a whole will benefit."