Comment: Innovation beyond drones - transforming the supply chain
By Mike Danby, CEO, Advanced Supply Chain Group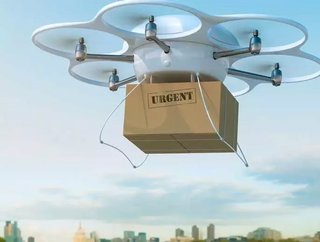 The concept of drone delivery has not only captured column inches, but also the imagination; a valuable catalyst in stimulating discussion around innova...
The concept of drone delivery has not only captured column inches, but also the imagination; a valuable catalyst in stimulating discussion around innovation in the logistics industry. PwC estimates drone services to be worth more than $127bn globally, with $13bn to be made in transport. However, it's important that we don't become distracted and neglect to maximise opportunities that are workable in the here and now. Our role is to support retailers in tackling - and staying ahead of - the challenges that they are facing today. 
Just a few months into the year, it's clear that 2018 has the potential to be a transformative year for the logistics industry, embracing and utilising technology to its fullest potential.
In February, the UK's leading air traffic services provider, NATS, announced its partnership with Altitude Angels to develop an effective drone air traffic control system. NATS, responsible for overseeing the safe flight of aircraft in UK airspace, aims to develop unmanned traffic management solutions by 2020, which for the first time would allow drones to legally fly beyond their operators' line of sight - a crucial hurdle if we are to see drone deliveries taking to the skies.
Amazon continues to lead the way in supply chain innovation and its ingenuity is to be applauded - although drone technology isn't without its challenges and there is still some way to go before we see drone deliveries landing on our doorsteps. One of the most significant jobs to be done is changing consumer perceptions and winning trust around drone deliveries, particularly concerning public safety and privacy. Understandably, consumers are more open to delivery by drone for lower-value, less fragile items such as books, and less keen to eschew traditional delivery methods for consumer electricals and luxury goods.
Nevertheless, Amazon is consistently setting the bar high, inspiring the industry to think bigger with each patent filed, whether drone hubs in the sky or underwater warehouses. The logistics industry must follow its example to produce new solutions and new processes, underpinned by new technology. This type of ingenuity and commitment to innovation, however futuristic, will almost certainly lead to new, workable solutions that will revolutionise the supply chain - both for consumers and retailers. Innovation needs to happen much more quickly if supply chain systems and capabilities are to keep pace with continued innovation in omnichannel retail.
SEE ALSO:
The current retail environment is incredibly challenging; recent weeks have witnessed the collapse of several established brands, with a series of others taking decisive action to turn their fortunes around and restructure operations to better equip themselves for this changing landscape. It has never been more important for retailers to be able to deliver an effective omnichannel experience. Brands are not only battling difficult operating conditions, but must also respond to - and deliver on - increasingly sophisticated customer expectations. Convenience is key - we know that consumers now value convenience more highly than brand loyalty. Supply chain providers have a central role to play in facilitating convenience, supporting retailers to deliver a great experience - both online and in brick and mortar stores.
Innovation in the supply chain can support retailers in exceeding consumer expectations, streamlining and increasing visibility throughout, making efficiencies and reducing costs. Extensive conversation around drone delivery has brought logistics into mainstream conversation, yet this fixates on last-mile delivery. While it's a lucrative market and a vital part of the supply chain, we shouldn't forget the bigger picture, in which innovation is also much-needed.
The reality is, the logistics industry isn't yet making the most of the technology we already have. More advanced use of data has the potential to revolutionise the supply chain - data we have at our fingertips already, but aren't utilising to its full potential.
Take Radio Frequency Identification (RFID) as a case in point - it's a concept that was first patented in the 1970s, but is only now being fully explored to its full potential, with far-reaching benefits within the supply chain, from saving time by eliminating manual hand-scanning to improving inventory management. The Internet of Things (IoT) also holds enormous potential, increasing visibility, improving systems and processes, creating a more efficient and accurate process.
Neither of these technologies have been fully explored; we've merely scratched the surface. At Advanced Supply Chain Group (ASCG), we've long championed the need for investment in new technologies that will allow retailers to compete successfully in what is a highly competitive, fast-moving global environment. Technology is the way to do that. At ASCG, we create bespoke technology that allows retailers to disrupt established, staid processes, shaking up 'traditional' systems. Our bespoke solutions put retailers at the forefront of innovation in omnichannel, harnessing new opportunities offered by the IoT and big data to deliver an enhanced experience, boost sales and create a smarter supply chain.
Technology offers huge potential to transform the supply chain - innovation exists far beyond drone deliveries and last-mile delivery.