Comment: Five steps to conquer supply chain innovation lag
By Virginia Howard, research director at Gartner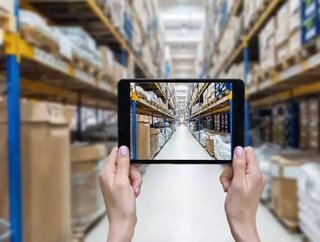 The trend fordigitalisationis creating newchallenges for supply chain leaders. These include the need to adapt to a shifting global trade environment an...
The trend for digitalisation is creating new challenges for supply chain leaders. These include the need to adapt to a shifting global trade environment and rapidly changing customer expectations. Moreover, as growth is at the top of a CEO's priority, chief supply chain officers (CSCOs) are under pressure to deliver digital technologies.
Bold changes, however, can create big problems, especially for an area as integral to a business as the supply chain. Turning great ideas into tangible value requires CSCOs to be skilled and knowledgeable at supply chain innovation.
Here are five steps that will help CSCOs structure their supply chain innovation processes:
Explore
This stage is about establishing the catalyst for change. A good idea isn't enough. It's crucial to rank ideas by how well they fit organisational goals, existing supply chain strategies and broad industry directions. A great idea is only useful if it addresses a shift in customer expectations or business needs. In an online retail setting, for example, supply chain automation that speeds up delivery may be a key differentiator that could grow a company's market share. In the case of a power station, however, faster-than-expected delivery of coal may cause storage problems .The new idea may be extremely innovative in both situations, but its value depends on how well it fits the business strategy, organisational capabilities and the needs of the customer.
Evaluate
This stage should result in a decision on whether to proceed or not. Determining the benefits and risks of a new idea can be very challenging because there's often little evidence available about the real value until the idea is put into practice. At this stage, there's no substitute for hands-on evaluation activities such as experiments, pilots and trials which build practical evidence of both risks and benefits. Estimating costs is also a key aspect of evaluation. It's best to assume that the ROI will be lower and later than initially expected, because some risks and costs become clear only in hindsight. Having the discipline to start small, to scale up successful ideas, and to stop failures quickly will contain risks and keep innovation moving forward.
Evangelise
Spread the word. Once a promising innovation has been identified, vetted and funded, CSCOs must gain support within the supply chain organisation, from the supply network and from customers, as well as from internal stakeholders. Marketing, education and networking should be ongoing activities, but they're most useful after the evaluation phase, when it's time to overcome resistance and recruit the advocates and partners needed to make adoption successful. Creating a 'buzz' around a new idea is also likely to garner more feedback, which can help guide the execution phase and highlight pitfalls that had not been identified.
Execute
Execution — in other words, getting people to adopt the required processes and tools — is the next step. Making it happen seamlessly requires multiple activities and wide engagement — training, official changes to processes and procedures, and possibly new roles and responsibilities, or even new hires. Imagine an implementation of improved supply chain analytics to identify and eradicate inefficiencies. Does your organisation possess the development and analytics talent to generate meaningful insight from the new data streams? Will your supply chain partners be able to integrate the new technology into their systems? Does your organisation have the resources to act on the findings?
Exploit
As a supply chain organisation becomes proficient in deploying innovations, it will need continuous improvement projects to fully scale and capture the benefits. We increasingly see organisations taking a bimodal approach. This means using Mode 2 skills, teams and approaches to drive an initiative to a point where it no longer requires attention as a risky or uncertain proposition. Then, Mode 1 operations take on the responsibility for maintaining and continuing to exploit the potential. The CSCOs who will derive the greatest benefit from these steps are different enough from organisational norms to identify and progress high-quality ideas. Yet convergent enough to be grounded in business strategy and formal process in order to avoid the worst risks.
To gain valuable external perspective on supply chain, visit SCM World, a cross-industry community of the world's leading supply chain practitioners. Now a fundamental pillar of Gartner's supply chain services, the community orchestrates and curates the most innovative strategies, insight, expertise and knowledge from across the SCM World community.