Comment: End-to-end digital supply chains win first place in the cosmetics pageant
By Hans-Georg Kaltenbrunner, vice president manufacturing industry strategy, EMEA at JDA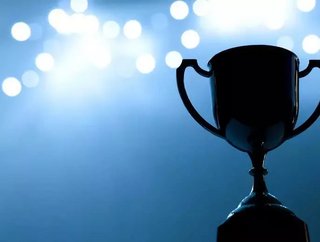 Stella McCartney once said that being effortless is the coolest thing in the world. Within the world of beauty and cosmetics, businesses look to give of...
Stella McCartney once said that being effortless is the coolest thing in the world. Within the world of beauty and cosmetics, businesses look to give off this impression, coming across as calm swans on the surface of the water, despite the fact that down below they are paddling like mad to keep brand experiences alive.
With €77 billion retail sales in 2016, the European cosmetics market is the largest in the world, but there's a very fine line between success and failure in this market. It is common to see organisations invest heavily in expensive product line launches, potentially resulting in a surge in demand, which means failing to get the right products in the right place at the right time could prove disastrous.
While manufacturers battle to keep the shelves stocked, they face the unpredictable tides of in-store promotions and sudden spikes in demand, which can put them on the back foot. Moreover, today this may also mean developing a direct B2C channel and supply chain that will also need to meet and exceed brand expectations. Failure to fulfil means the sale is lost, and consumers may well purchase competitors' products instead. That is, the supply chain is not just delivering a product, it is helping to deliver the brand promise and experience. Failing to deliver the goods is likely to impact brand loyalty.
With high margins at stake in markets where promotions can be poorly communicated and success is not fully predictable, we often see an inefficient, wasteful scramble to get products to where they are needed. In addition, this means that the industry is particularly prone to the bullwhip effect. This is where poor visibility leads to demands and supply signals growing out of sync at multiple levels in the supply chain, resulting in significant imbalances. These imbalances can in turn lead to misallocation of resources, so that decisions about other products are also impacted. As such, it may come as no great surprise that the most beautiful products can often have some of the most ugly supply chains.
 A supply chain that is always in fashion
Beauty and cosmetics manufacturers should be striving for an end-to-end digital supply chain that will allow them to ride the peaks and troughs involved in everyday cosmetics business. The first step towards this is building a Digital Supply Chain that provides end-to-end visibility and collaboration. Many beauty products are designed to provide a feeling of wellbeing. Inner harmony in supply chain comes from the complete supply chain being 'in balance'. While it may be tempting to focus on expediting execution, the underlying issues can often be traced to immature core capabilities and processes.
In particular, transactional S&OP processes should be developed into a mature Integrated Business Planning (IBP) capability. IBP brings together sales, marketing, finance and supply chain into a collaborative process. As the supply chain becomes ever-more digital, the underlying process stability becomes even more vital, as does transitioning the high-level business strategy and financial goals into the day-to-day decisions in the supply chain.
SEE ALSO:
Segmentation is another key area to focus on. Advanced Digital Segmentation allows the supply chain to pivot with agility and commercial purpose on the stability provided by IBP to provide differentiated service levels aligned to customer and internal business goals. Effectively implemented, it enables profitability to emerge from an increasingly complex and ever more dynamic market place. Moreover, it is a process designed to maintain strategic alignment whatever the pace of change. Yet, recent study of 100 manufacturers together with WMG at The University of Warwick revealed that only 8% of European manufacturers have reached level 3 segmentation while no firms demonstrated level 4 capability. This means that there is a capability gap to digital readiness and also a window of opportunity for competitive advantage for early adopters. 
Looking to the future, the most advanced supply chains will be those which incorporate an end-to-end-to-edge integration and cognitive insight. This means looking to reach beyond end-to-end visibility and synchronisation, with Digital Control Towers and machine learning to predict underlying behaviour and market changes so that manufacturers can be in-tune with their market and ahead of their competition. 
Taking to the catwalk
As the world becomes ever more digital, the supply chain will become increasingly mission critical in delivering brand experience with profitability. It will scan the digital ecosystem, use data science to learn and recommend the best course of action to take land allow enterprises to use cognitive intelligence to sense demand and intelligently adjust supply in real time. Once synchronised with core and stable process, the digital supply chain will be able to pivot and flex, providing an agile, beautiful supply chain capable of customer expectations and balancing brand values with profit.