Comment: Building a digital transformation maturity model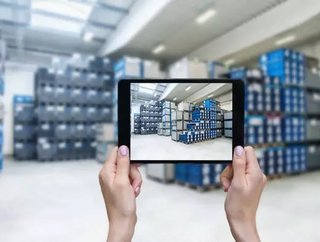 One of the hardest things to watch is your industry getting eaten from the inside as the slow inability to change paves the way for new competition and...
One of the hardest things to watch is your industry getting eaten from the inside as the slow inability to change paves the way for new competition and digital business models to disrupt and diminish your industry's role in the world.
But such is the era we live in, where digital technologies have democratised business, and made it easier, faster, and less costly for anyone with a good idea to build a successful business.
Digital transformation maturity model
History is littered with examples of these disruptive changes. Brick-and-mortar retail and the rise of ecommerce, printed newspapers versus online, yellow cabs, and Uber. While old business models still coexist with the new ones, their influence has been reduced by newer, more accessible, and digitally-powered businesses. And countless hours and dollars have been spent trying to figure out how to stay relevant as customer tastes shift.
Change isn't easy. Especially from within an enterprise, where transforming even the most menial of processes feels like moving mountains. But as we like to say, no enterprise is an empire unto itself. Today's businesses rely on the partnership and coordination of many different suppliers, factories, carriers, and financiers to serve their customers on a global scale.
Indeed, the supply chain, where 80% of the data needed to run a business is ripe for change. And new digital technologies are changing the world of operations and logistics fast. Still for many, the question remains, "Where do I begin?"
The answer isn't always easy. And no two journeys are alike. Digital transformation of the supply chain doesn't magically happen with a flash and a bang, but with careful consideration toward an enterprise's employees, its trading partners, and all of its key stakeholders down the line.
As with any journey, digital transformation of the supply chain is easier when you have a GPS. And while no two destinations are quite the same, many share similar characteristics – waypoints and landmarks along the way. It's not just about measuring success (no one goes the same speed), but progress toward a specific outcome over time.
A maturity model is one way to think about your organization's progress toward digital supply chain transformation. Rather than forcing change for the sake of change, or work toward a desired goal but with no sense of where to begin, this type of approach helps bring perspective to the many challenges that need to be addressed over time. As we think of it, digital transformation happens across four phases:
Stage 1: Intra-enterprise visibility
Transformative journeys begin with communication, especially within the four walls of an enterprise. The first step is all about aligning systems and processes internally in order to eliminate departmental and functional silos within the business. While it may seem low value, many executives would be surprised at how many internal challenges an assessment might show.
Stage 2: Networked supply chain
It's said that individual businesses don't compete – their supply chains do. Success today depends upon orchestration across the extended value chain. Traditionally, many enterprises have leaned on EDI for visibility across individual business partners, or data from a third-party logistics provider for comprehensive transportation visibility. But point systems don't show the big picture, and logistics partners don't always have information that covers the supply chain at great depth. To truly extend visibility and communications across the supply chain, all partners and suppliers must be connected across the same network, sharing a single view of the truth.
Stage 3: Customer integrated
End-to-end supply chain visibility opens up new possibilities to collaborate, improve/streamline processes, and turn insight into action. Businesses at this stage of maturity have a better sense of what customers want and when they want it; they gain the ability to sense and respond to demand patterns. At this stage, enhanced analytics and business intelligence turn insight into action through increased automation of systems, effectively extending systems like ERP or PLM beyond the four walls of the enterprise
Stage 4: Predictive
The first three stages of supply chain digital maturity are all about breaking down silos and building out a network of connected, integrated, and responsive nodes across the global supply chain. This stage builds upon all of the preceding work, truly taking a business into the future – the network itself, fully connected to suppliers and demand signals, with enhanced automation and connectivity across, becomes predictive.
What Technologies Will Get You There?
With this view of transformation in mind, it's worth noting that no single piece of hardware or software solves the problem, getting businesses to that desired end state. It takes a village, so to speak – not to mention the flexibility and extensibility of a cloud-based platform to deliver the type of change most enterprises need in order to stay relevant in an increasingly digital future.
But as businesses evolve and adopt more of the technology needed to drive digital transformation, they will begin to see greater benefits across the supply chain. Remember: no two journeys are a like. But with a good GPS and the right mix of communication and collaboration across the extended supply chain, businesses can drive truly meaningful change.
To learn more about the digital transformation maturity model, please download the report.