Cloud & Cyber: Navigating the Challenges of COVID-19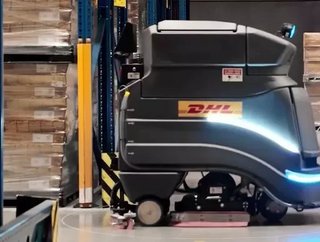 Sally Miller, DHL Supply Chain, CIO North America, Retail, talks remote working, the use of cloud technology to navigate COVID-19, and cybersecurity...
"COVID-19 has had a huge impact on the supply chain industry. At the most basic level, our industry was challenged at the outset of the pandemic to put in place measures to protect employees in an uncertain and constantly changing environment," says Sally Miller, DHL Supply Chain, CIO North America, Retail. 
In response to the outbreak, "logistics providers had to support their customers in adjusting their supply chains rapidly to either drops or surges in demand. The sudden lockdown of production in certain regions or customer sites, the repurposing of manufacturing and supply chains to support essential goods and supplies, the rapid shift to online buying and the changes in consumer buying behavior were arguably the biggest issues faced by the issue," explains Miller.
Whilst the pandemic has posed many challenges for the industry, "at the same time, it has been an opportunity for contract logistic providers to demonstrate the value we bring for customers. The accelerated shift to e-commerce and an increased appreciation of flexibility and redundancy in the supply chain are two trends that are likely to persist even as we emerge from the pandemic, and our expertise and capabilities will play a central role in helping customers adapt to that new paradigm."
The rise of remote working in supply chains
While many employees in back offices and support functions were able to work from home, Miller explains that "most of our frontline staff still needed to be physically present in sites. This brought the value of automation and robotics into sharp relief."
DHL found collaborative robotics to be useful in multiple ways. "They allowed us to help our associates to process the higher volumes while still supporting social distancing and other safety measures in the warehouse. And they could easily be redeployed across different sites to address sudden spikes in demand." While this was already a priority focus for DHL Supply Chain, "the pandemic has helped to further strengthen the business case."
Miller also reflects on the company's use of video conferencing tools during the pandemic, "we have learned a lot about video conferencing tools – identifying the tools best suited to our ways of working and putting in place the necessary bandwidth to allow people to work seamlessly from home." She adds that "perhaps the biggest adjustment has been in ways of working, in helping our workforce to find ways of ensuring collaboration and engagement in a digital environment."
"We saw during the pandemic the value of being able to maintain stable operations in an unpredictable, volatile environment. Cloud technologies helped ensure that we were less vulnerable to potential disruption at single locations"
Sally Miller, DHL Supply Chain, CIO North America, Retail
The role of cloud technology in tackling the challenges of COVID-19 
From an operational perspective, Miller explains that "cloud technology was already playing an important role in ensuring that data from sites (including those that were deploying automation and robotics) could be shared with our regional and global teams and that we could apply data analytics to improve processes and efficiency."
A cloud enabled supply chain management system that involves not only warehouses, transportation, yards and labour but individual components too such as robots and smart glasses can record, coordinate, and orchestrate each component from a single integrated view. "COVID-19 has accelerated the need for such cloud-based automated supply chains to quickly address sudden demand and supply shocks, delays, and interruptions," says Miller.
"For those who have been working from home, our earlier integration of cloud-based solutions eased the transition, as we were able to ensure that people across multiple locations could continue to access the tools and data they needed. DHL Supply Chain is an early adopter in building a cloud network that will allow investing companies to minimise capital expenditure and optimise material flows and shipping channels by migrating all supply chain processes into the cloud," she adds.
When asked if cloud technology has grown in priority since the outbreak or if such threats have only emphasised the importance that was already there, Miller comments that it is "most likely the latter. We were already aware of the value that cloud technology brings and how and where it made sense to apply it in our networks. As part of our overall accelerated digitisation agenda, we had identified various applications where the cloud could support our customer and back office operations." However, one area in which the business case for cloud technology has been strengthened is " business continuity management," adds Miller. "We saw during the pandemic the value of being able to maintain stable operations in an unpredictable, volatile environment. Cloud technologies helped ensure that we were less vulnerable to potential disruption at single locations."
The importance of cybersecurity
With many organisations converting to digital at an accelerated pace, Miller explains that "cybersecurity is undoubtedly going to remain a key priority for supply chain organisations, particularly as we advance our digitalisation agendas. This relates to all aspects of your IT and digital networks."
With the increased sophistication of cyberthreats, Miller adds, that "companies worldwide have had to ready themselves in recent years for a new reality where supply chain disruptions are no longer restricted to those of a physical form. Cyber-attacks have the potential to disrupt or, at its worst, cripple the logistics and supply chain operations of an entire business across different geographies. Any deployment of new technologies and digitalisation brings with it the need to be vigilant to cybersecurity-related risks."
Security challenges in the supply chain
"The primary considerations are data security and the risk of operational disruption," states Miller. "Cloud solutions can actually help to reduce the risk of operational disruption – both through the fact that data and systems are not typically housed at a single site and through the fact that cloud providers have significant specialised expertise in managing these risks. In addition to this, companies can mitigate risks of disruption in the way that they design their networks and measures they put in place to monitor risks in real-time and back-up data."
When it comes to data security, Miller highlights the need for organisations to have robust data protection strategies in place. "Many business models are built on data. As many companies are increasingly going through a digital transformation, the amount of data is growing steadily. Big data is becoming an asset with commercial and strategic value. Its importance raises the need for protection, especially for personal data. Using and storing large amounts of data implies a large responsibility."
Miller also adds that "a combination of vigilance, preparedness and flexibility," is also important when it comes to data security and protecting the supply chain from cyberthreats.
Vigilance – "Is necessary to ensure that you remain up-to-date on emerging risks and that your workforce can also act as a first line of defense." 
Preparedness – "Ensures that your organisation has the measures and training  in place to address threats and can react quickly to potential threats. "
Flexibility – "Particularly in terms of building redundancy into your networks and the ability to transfer core processes and data between different sites and systems – builds in a natural defense by allowing you to react quickly to minor disruptions and ensure business continuity."
Future impact of COVID-19 for the supply chain 
When it comes to the future impact of COVID-19 for cybersecurity and cloud technology in the supply chain, Miller contemplates that "the main impact of COVID-19 in this area is likely to be largely a philosophical one. Prior to the pandemic, many organisations, particularly with extensive supply chains, were already actively integrating cloud technology into their networks. Everyone was also highly aware of the risks associated with cybersecurity and the need to protect data and minimise the possibility of disruption to your operations or those of your customers." 
Miller believes that "while the cloud has played a role in supporting moves to greater remote working and companies have had to reinforce protocols that protect employees and organisations," this isn't a new priority for supply chain leaders. Many companies "were already prioritising measures in this area. COVID-19 has simply elevated the overall focus on resilience and business continuity, of which cybersecurity was a part."