Capgemini: The importance of data in digital supply chain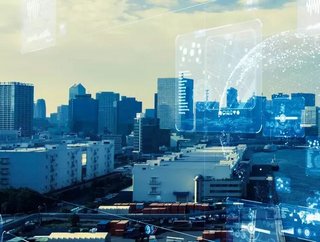 Supply Chain Digital takes a closer look at Capgemini's report 'The importance of data in digital supply chain...
As companies become more data-driven, with machine sensors and digital sales generating exponential amounts of data that is ready to be harnessed and analysed.
In addition to their original, intrinsic and functional value, many products encourage users into generating valuable data that can then be monetised through delivering valuable insights. This scales the corporate value of a particular product and the organisation's ability to harness valuable data. Capgemini's paper uncovers the significance of data in digital supply chain and how the introduction of the data-driven enterprise is having a considerable effect on supply chains.
Tapping into the potential of data and analytics
, believes data quality is at the heart of supply chain excellence. "The use of data in the supply chain encompasses the full end-to-end scope of processes and activities of the ecosystem – from planning and procurement, to consumer fulfillment, including warehousing and transportation. Within these elements, we find specific vertical use cases of data analytics such as real-time re-routing, demand/supply planning, and sensing and horizontal use cases that are more connected to the rest of the ecosystem, such as master data management (MDM) or intelligent automation. In addition to the benefits already covered, a touchless and autonomous supply chain can only be achieved with consistent and fully integrated supply chain data that drives intelligence and machine learning.
"Data quality is the cornerstone of supply chain excellence. Inaccurate, outdated, and inflexible (difficult and tedious to update) data adversely affects operations by making insights irrelevant and/or outdated, and requires considerable manual effort to simply run standard supply chain operations. Conversely, high data quality, accuracy, and flexibility not only saves a tremendous amount of time and manual effort, as well as sustained and standardized operations, but it also enables companies to generate more insights and gain a significant competitive advantage – including time to market and rapid adjustment to changing regulations."
Junghanns explains that data quality also allows organisations to uncover the full potential of their supply chain platforms. "All too often, companies get bogged down after making significant investments in costly best-in-class platforms without troubleshooting their data issues, leaving them unable to reduce their cost-to-serve and gain the insights they were hoping for."
In a bid to reduce human interaction which can cause errors in day-to-day operations, the supply chain can become near touchless and considerably more efficient and effective. Automation in supply chain data management isn't just for productivity reasons, but also for quality, consistency and integration aspects. 
The automation of data creation and cleansing, in addition to regular data quality checks and maintenance, is essential to improving an organisation's entire supply chain ecosystem.