Can blockchain technology transform safety standards in the global food supply chain?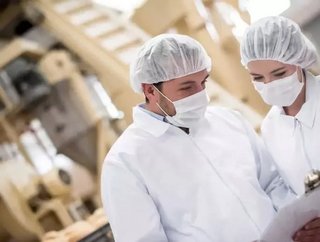 IBM has announced that it's collaborating with some of the world's biggest food companies in a groundbreaking trial which will use blockchain - the le...
IBM has announced that it's collaborating with some of the world's biggest food companies in a groundbreaking trial which will use blockchain - the ledger system which underlines global cryptocurrency Bitcoin - as means of trying to improve food safety.
The plan will see the likes of Dole, Tyson, Kroger, Driscoll's, Golden State Foods, and Nestlé work with the technology giant to see if a blockchain, which allows for easier tracking of shipments, can help prevent food-borne illness and potential waste caused by outbreaks of food contamination.
The technology sees the data maintained by a network of computers rather than third parties.  Should a product become contaminated, it would mean it could be easier to track down at which stage in the supply chain contamination took place.
It's hoped that, by using blockchain, masses of shipments which may be thrown out as a precautionary measure during a food scare, under current parameters, will be identified as being safe at a much earlier juncture and thus potentially millions could be saved in lost sales.
Wal-Mart is also participating in the programme and undertook a series of blockchain trials in June during which it found that the tech helped narrow the time it took to trace the movement of food products from around a week to just over a couple of seconds.
That's quite a jump!  Frank Yiannas, vice president of food safety at Wal-Mart, said: "Blockchain technology enables a new era of end-to-end transparency in the global food system.
"It also allows all participants to share information rapidly and with confidence across a strong trusted network."
Speaking to Reuters, he estimated that a single food recall could potentially cost millions of dollars in lost sales.
IBM is confident that the trial could be the start of something quite big for the food industry.
"It is not just about building the technology, it is about building the ecosystem," said Brigid McDermott, vice president for blockchain business development at the tech giant.  
IBM also confirmed that it will be launching a blockchain platform which will make it simpler for big companies to develop applications using the technology.
Not everyone thinks that the trial will have such a positive impact, and certainly not immediately.  Historically, collaboration between the big global food companies has been very poor and skeptics say that it will be a long time before there will be any benefits. 
Kroger's head of food safety Howard Popoola told Reuters: "Yes, the industry is cautious because this could be the next best thing since sliced bread, but you wouldn't say everything was fine and dandy after a trial you had with just two suppliers. 
"The key right now is to involve suppliers and retailers and see how well we can share data to oil the IBM blockchain machine."