C3.ai: optimising inventory levels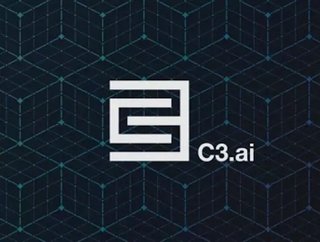 A discrete, Fortune 200, North American manufacturer has opted for C3.ai's, industry-leading suite of inventory optimisation solu...
A discrete, Fortune 200, North American manufacturer has opted for C3.ai's, industry-leading suite of inventory optimisation solutions.
The North American manufacturer is using C3.ai's suite  to reduce the levels of purchased parts for its complex industrial product manufacturing
C3.ai's Inventory Optimisation on AWS has been implemented throughout the company, which carries over US$4bn in inventory and turns over an annual revenue of US$30bn. By reducing its inventory at scale, the company is able to drive significant financial benefits whilst continuing to produce highly complex industrial equipment. 
Existing software solutions had been tested by the manufacturer, but the company felt that none could match C3.ai's capability to dynamically optimise inventory levels, whilst managing uncertainty and providing continuous learning from data. Reductions of up to 35% have been achieved by the manufacturer as a result of the implementation of the Inventory Optimisation solution.
SEE ALSO:
Hundreds of individual parts and options comprise the company's products, resulting in an offering that has thousands of different permutations. Managing the inventory levels for this significant variety proves to be complex for the company, and would typically lead to holding excess inventory inside factories to ensure that all orders are fulfilled on time. C3.ai's solution removes the need for the excess of inventory, driving noticeable cost savings.
Analysts within the company were using a combination of experience and a lack of tools to make informed decisions based on which products they would keep an excess of. The customer opted for C3.ai's Inventory Optimisation tool to help solve this issue, whilst significantly boosting business. 
After successfully trialing the application at one factory, the company now intends to begin scaling the solution for the hundreds of factories it runs around the globe. 
Over the course of the trial, the C3.ai solution successfully managed to:
Receive, load and process data for for production orders, part movement events, reorder parameters and more

Use 15 C3.ai types to represent all inventory data with a unified object model

Process the movements of parts from the point of arrival from suppliers to the production line, recreating historical inventory levels

Base part-level demand forecasts on production orders and assemblies using its machine learning and artificial intelligence (AI) algorithm

Dynamically optimise inventory levels using a stochastic optimisation algorithm

Provide insights to reduce inventory holding costs by configuring the application user interface

The Fortune 200 company joins 3M in its adoption of C3.ai solutions. C3's data capabilities have provided fast value for the vendors and partners of 3M, allowing the company to move quickly when reacting and better understanding its processes.
For more information on manufacturing topics - please take a look at the latest edition of Manufacturing Global.