C-level retail executives 'lack visibility' of supply chain, report finds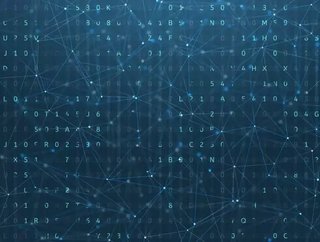 A survey has revealed that retail C-level executives are still experiencing a lack of visibility into supply chain inventory, despite plans to invest in...
A survey has revealed that retail C-level executives are still experiencing a lack of visibility into supply chain inventory, despite plans to invest in agility, intelligence and automation.
The survey, a collaboration between JDA, Microsoft and Incisiv, called upon more than 221 global C-level executives to look at their supply chain visibility and the data surrounding it.
It revealed that 78% of C-level executives do not have a real-time view of inventory across their supply chain channels, with 50% of them believing they do not have the right platforms or technology in place to support expanded fulfilment options.
"As consumer expectations increasingly cut across formats, the store shelf has extended from a physical object to the entire supply chain," said JoAnn Martin, vice president, retail strategy, JDA. "The C-Suite recognizes that expanding fulfilment options to improve customer experiences and support the 'anywhere shelf' is critical to survival and growth, but our survey shows their digital supply chain capabilities may be severely underprepared for this change."
Key to this digital supply chain journey is data and the use of supply chain data. The report revealed that almost half (46%) of respondents that their own data is of poor quality and that they cannot trust the accuracy of it. Almost half (45%) are unable to understand and utilise analytics tools and 44% don't even have an analytics strategy in place.
"Even as retailers try to get to consumer parity, the C-Suite is impeded with core challenges. Digital transformation maturity and keeping up with the next evolution of retail, the Intelligent Enterprise, will require successfully shedding old habits and eschewing channel-centric thinking for a more holistic view of retail," said Gaurav Pant, Chief Insights Officer at Incisiv. "The latest technologies such as cloud, artificial intelligence (AI) and the Internet of Things (IoT) are the key enablers of this transformation."
 
Related stories:
Supply chain remains the weakest link in cybersecurity
Supply chain management amidst a rapid digital transformation
Panasonic and JDA collaborate to 'co-innovate' the future of the digital supply chain
The report concludes that 20019 represents a key turning point for AI in the retail supply chain, as 50% believe that its greatest impact will be in improving inventory levels.
Greg Jones, director of business strategy for retail at Microsoft, commented: "These survey results further validate the strategic imperative behind AI and cloud as transformative technologies for retailers to gain competitive advantage by truly unlocking value from customer data. Retailers must know their shoppers better than they know themselves, and the powerful technologies coming to the forefront for digital transformation are the way to get there."
Read the full 2019 Global Retail C-Suite Viewpoint Survey here.