Beyond cryptocurrency: Eight alternative uses of blockchain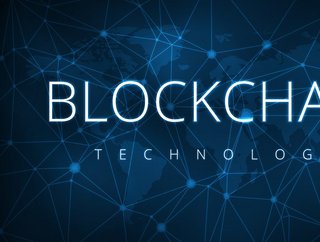 As blockchain technology becomes increasingly advanced and more widely adopted, leading companies across a multitude of industries are developing new...
As blockchain technology becomes increasingly advanced and more widely adopted, leading companies across a multitude of industries are developing new use cases, helping it depart from its traditional association with cryptocurrencies.
Acting as a distributed ledger system, blockchain is able to record transactions between two parties in an efficient, secure and permanent way, offering significant potential to be utilised in a number of different ways.
"Blockchain brings digital technology into real time computing systems management," Wintergreen Research said, a company that has predicted that the global blockchain market will grow to over $60bn by 2024.
"It has the ability to change all aspects of the digital economy, including conducting business, delivering healthcare, shopping, enhancing education and learning, entertainment, and staying connected with a social world."
Here are just some of the ways that blockchain is now being used across a range of sectors:
Energy
"Already used widely in the financial sector and being increasingly adopted across industries as a whole, blockchain could work to both speed up transactions and cut costs within the energy sector," said Simon Rhodes, Marketing Manager, Robin Hood Energy.
A number of leading energy companies including BP, Royal Dutch Shell and Statoil entered into a consortium in 2017 with the aim of developing a blockchain-based digital platform for the trading of energy commodities, expected to launch later this year.
Further, innovation consultancy Bax & Company has helped to develop the first large-scale peer-to-peer energy trading market in the Netherlands. This combines smart grids and blockchain, allowing consumers to generate and trade energy on a local level.
Healthcare
The potential use of blockchain is also being explored within the healthcare industry, with a view to granting patients greater control over their personal health data. Particular focus has been placed on the levels of privacy and security that blockchain provides.
Nokia has committed itself to this end, whilst MintHealth has successfully created such a platform, providing patients with a consistent identity throughout the health ecosystem.
In the Middle East, consulting firm Cerner is working with public and private organisations to modernise health provision. "We want world class healthcare, but what does it take to build up credibility? For me, it is transparency," said Michael Schelper, General Manager of UAE & Kuwait for Cerner Middle East & Africa. "New technology such as blockchain will play a key role in ensuring that human beings own their own data and know where it is being shared."
See also:
Mining
Blockchain is even being used within the mining industry. For example, Yamana Gold has entered into a partnership with Emergent Technology Holdings with the goal of using digital distributed ledgers to simplify and automate the traceability of conflict-free gold.
The supply chain platform that the two have developed, known as Responsible Gold, executes this by tracking the movement of gold from the miner, to the refinery, to the consumer.
"We see significant efficiencies, value and potential for greater assurance by tracking title and provenance of gold on a blockchain data network throughout the gold value-chain," said Peter Marrone, Yamana's Chairman and Chief Executive Officer.
Supply chain
Maersk and IBM, two established names within the supply chain industry, have created a new company that is looking to develop a global trade digitisation platform, powered by blockchain, designed for free use for the world's entire shipping ecosystem.
With blockchain set to be used in this way, alongside other emerging technologies such as AI, IoT and analytics, companies will be able to readily track the movement of goods across borders.
"The potential from offering a neutral, open digital platform for safe and easy ways of exchanging information is huge, and all players across the supply chain stand to benefit," said Vincent Clerc, Chief Commercial Officer at Maersk.
Food safety
Aside from its works with Maersk in the shipping industry, IBM has also been working alongside some of the world's largest food companies using blockchain in an attempt to improve food safety.
The company teamed up with the likes of Dole, Tyson, Kroger, Driscoll's and Nestlé last year to see if blockchain could be used in preventing the spread of food-borne illnesses caused by food contamination.
Further, IBM has also launched a new food safety alliance in China alongside Wal-Mart and JD.com, with the technology set to be used in a similar way.
Education
Massachusetts Institute of Technology (MIT) is one university that is attempting to implement blockchain more readily, having already started using the technology to issue digital diplomas to its graduates.
111 MIT graduates were issued their diplomas via an app on their smartphones at the university, with the pilot programme launched off the back of a partnership between software development company Learning Machine.
"From the beginning, one of our primary motivations has been to empower students to be the curators of their own credentials," says Registrar and Senior Associate Dean Mary Callahan. "This pilot makes it possible for them to have ownership of their records and be able to share them in a secure way, with whomever they choose."
Voting
Voting has been touted as one of the leading areas that blockchain technology is set to disrupt, with the technology offering an accurate, secure and efficient way of compiling electoral votes.
Overstock.com is one company that sees this potential, with its wholly owned Medici Venture unit having led a funding round for a startup named Voatz that is looking to create a mobile voting platform that provides sound record keeping and identification verification.
"Democracy will benefit greatly from critical improvements blockchain technology can bring to voting systems," said Medici Ventures President Jonathan Johnson. "For example, providing secure, immutable record keeping will bring greater confidence in accurate results, and ease of use will lower the barrier to entry for citizens to participate in elections."
Transport
Many innovators within the automotive industry are looking to utilise blockchain as a potential solution to the threat of security breaches in autonomous vehicles.
The Toyota Research Institute last year announced that it would be exploring the uses of blockchain in creating transparency and trust in identity management, payments, vehicle history and other areas of the market.
"Thinking about Uber as an example - to achieve its future ambitions in autonomous vehicles, it needs to be completely secure and unhackable," said blockchain expert Phillip Nunn. "This is where a decentralised system like blockchain comes in, by providing the efficiency and security the transport sector needs to be future-proofed."