Betting on Supply Chain Digitisation: Why It's Your Competitive Advantage?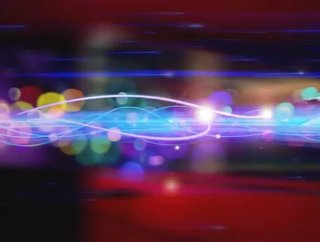 Written byNikos Papageorgiou, VP, Customer Success,Slync Supply chain digitisation is already showing significant impact for those willing to invest...
Written by Nikos Papageorgiou, VP, Customer Success, Slync
Supply chain digitisation is already showing significant impact for those willing to invest. According to a recent KPMG survey, the investment in intelligent automation will reach $232bn in 2025, compared to $12.4bn today. The reasons: digitisation can enhance the customer experience, improve efficiencies by eliminating manual processes, and foster new operating or business models.
The competitive advantage of emerging technologies
Supply chain is typically seen as a cost center. Digitisation allows for a paradigm shift making supply chains a differentiator and a strategic pillar of new business models. Personalised consumer goods, next generation drug therapies and fair-trade compliant supply chains to name a few cases where supply chains can be a differentiator. The imperative for supply chain leaders in their respective industry is: "If Amazon can do it, so can we."
The supply chain digitisation vision encompasses available technologies such as artificial intelligence (AI), workflow automation, and internet of things (IoT). However, it typically forgets to account for the current digital realities of spreadsheets, email, instant messaging, BI reports, bills of lading, legacy systems, EDI feeds, pdf documents. That is exactly where digitisation of the supply chain should start.
The foundations of digitisation are visibility and transparency. Intra-company visibility breaks down functional silos within the four walls of a single organisation. Inter-company visibility between business partners improves planning, streamlines process hand-offs, and eliminates duplication. Multi-party visibility empowers all supply chain partners that 'touch' the end-to-end 'product journey' to collaborate for the common goal – to serve the end customer, both timely and efficiently.
Integration of disparate data sources enables visibility.
Integration of disparate and disjointed data sources into a single view of the 'product journey' creates the basis for visibility and collaboration. Not to be confused with 'track and trace', this is micro-level visibility to contextually relevant data, emails, reports, pdfs, snapshots, EDI feeds, instant messages, etc. that each business partner 'sees' and manages. All these items are blended into a singular view – shared, accessible, and actionable that unleashes infinite possibilities for multi-party collaboration and efficiency.
Workflow automation drives efficiencies.
Workflows that manage the desired path as well as workflows for managing exceptions can be triggered automatically across functional and company borders. For example, with automated workflows a digitally signed document at origin (e.g., Bill of Lading, Airway Bill) can be immediately available at destination, as well as at every 'hand-off' point in between. Not only transparency instills accountability, but also, each business partner can trigger corrective actions by raising an exception in case of insufficient data.
AI predictions elevate performance.
AI is gaining traction. For global logistics where shippers, 3PLs and freight forwarders actively manage thousands of shipments, lanes and assets on a daily basis, advanced analytics are no luxury, they are a 'must-have'. It would be humanly impossible of an individual (or even team of individuals) to analyse these global datasets in real time to distill key predictions, identify exceptions and prescribe actions using conventional tools.
That is exactly what AI is made for: multi-variate, complex, data-rich decision support systems. With predictive analytics and insights at their fingertips, small agile logistics teams are empowered to take back control of a global supply chain.
Blockchain? Not quite yet.
Blockchain is definitely one piece of the digitisation puzzle and in several cases has gone beyond hype into implementation. The distributed ledger supports visibility, transparency, and can address common pain points like traceability and accountability issues.
However, customer surveys show it is early. For example, Forrester reports blockchain adoption is slowing down due to problems with governance, oversight and implementation. Given these challenges are likely to be overcome in time, customers should keep blockchain on their radar.
The time and place for workflow automation
Today's supply chains are complex, multi-party, and global, making digitisation even more valuable. Companies that thrive with digitisation pay close attention to change management - this cannot be overstated.
With digital technologies readily available the missing link is adoption and value generation. Successful digital transformations 'start' with clear vision and solid business cases and 'finish' with customers or users adopting the newly implemented solution not because they 'have to' but because they 'want to'. It is that adoption that drives benefits across the value chain.
For example, freight forwarders need to streamline the shipment receiving process by reducing exception management cycle times across warehouses globally, but the data and document exchange amongst supply chain partners is mostly manual and involves disconnected systems. When it comes to international air cargo, process manufacturers shipping strictly-regulated substances to affiliates and customers often experience transportation delays due to missing, incomplete or inaccurate shipment documentation. Lastly, regional control towers offer 'intelligence' and agility in prioritising shipments, but often lack operational focus on strategic customers, high value products and backordered items.
Digitisation offers reliefs to each of these pain points. Documents from various sources can generate a 'single view' timeline of events, offering granular visibility and automated workflows to enable multi-party collaboration, early identification of exceptions and proactive resolution. The common thread: lower cost, competitive advantage, and an improved customer experience.
Awareness into action
Digitisation of global logistics is picking up momentum as supply chain leaders become increasingly aware of the available technologies and their applications. Each technology – artificial intelligence, blockchain, intelligent workflows -- has its own merit, and when combined they can turn supply chain into a differentiator.
Front runners are the organisations that have been able to understand the ROI, run 'quick-win' pilots, and then execute at scale to 'move the needle'. While some of the emerging technologies, like blockchain, might not be mainstream for some time, digitisation is definitely here, and companies should take steps now – even if they are small – so they don't get left behind.