BCG: the future of factories with AI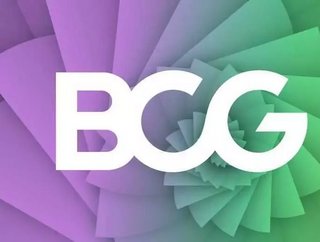 Supply Chain Digital discovers which industries are at the forefront of artificial intelligence (AI) adoption. All over the world, companies are explor...
Supply Chain Digital discovers which industries are at the forefront of artificial intelligence (AI) adoption.
All over the world, companies are exploring the possibility of applying innovative technology into their operations, in particular organisations are striving to deploy the right combination of AI technologies to boost their efficiency and flexibility, as well as accelerate their processes and optimise their operations. Analysis has found that AI can reduce producer conversion costs by up to 20% with 70% of cost reductions resulting from increased workforce productivity. 
In a recent study conducted by BCG, it was discovered that 40% producers expect AI to become crucial for improving productivity by 2030, while 29% consider it to be crucial for productivity today. Many industry leaders expect AI to transform end-to-end processes including engineering, procurement, supply chain management, industrial operations, marketing, sales and customer services. 
SEE ALSO:
The use of AI in operations:
Machine vision - sense production environments with visual, x-ray, or laser signals

Speech recognition - processing speech and acoustic signals

Natural-language processing - analysing text and interpreting its most probable meaning

Information processing - extracting knowledge from unstructured text as well as retrieving answers to queries

Learning from data - predicting or classifying values based on empirical production-related data

Planning and exploring - choosing a sequence of actions that maximises a specific goal

Speech generation - communicating with humans via written text or acoustic speech

Handling and control - manipulating and picking objects

Navigation and movement - moving through physical environments
With these use cases in mind, 37% rank production as the area in which factory operations will best benefit from improved productivity as a result of AI, while 25% highlighted quality and 12% picked logistics. Maintaining the consistency of the findings, industry leaders also regarded self-optimised machines, the ability to detect quality and predictive technology to be the most important uses of AI. Looking at each use case for AI, statistics ranged between 81% and 88% among industry leaders in regards to their importance by 2030.
Overall the study revealed that the transportation and logistics (21%), automotive (20%) and technology (19%) sectors are currently at the forefront of AI adoption, while process industry are lagging behind. This has been said to reflect the different expectation of the benefits that AI can provide. "If they are to achieve their ambitions for AI, industrial producers must significantly ramp up their implementation efforts." The study details that the implementations of AI have not kept up with the pace of expectation due to the lack of four core pillars: strategy, governance, relevant competencies and a supporting IT infrastructure. Although 87% plan to implement AI into their operations, only 28% have a comprehensive implementation road map, the rest lacking detailed plans.
Study facts and figures:
Participants: 1,095 
Type of participants: executives and managers 
Sector: automotive, consumer goods, energy, engineered products, health care, process industries, transportation and logistics, and technology
Region: global 
For more information on procurement, supply chain and logistics topics - please take a look at the latest edition of Supply Chain Digital magazine.
Follow us on LinkedIn and Twitter.
Image source: BCG