AutoStore: Paving the Future of Autonomous Warehousing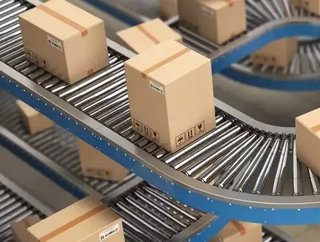 AutoStore works with brands such as Puma, Ocado and Gucci to automate the supply chain...
The robot technology company was founded in 1996 and invented Cube Storage Automation, the densest order-fulfilment solution to exist. It's mission is to combine software and hardware with human abilities in order to create the new future of warehousing. With over 450 installations in over 30 countries, it is used by some of the biggest brands in the world such as Gucci, Puma and Ocado. A total of 418 new installations were made globally in 2019, up from 104 In 2018.
AutoStore is an Automated Storage and Retrieval System provided to be the ultimate solution to automated warehousing, reducing the storage footprint by 75% when compared to traditional storage space with aisles and shelves. It is the fastest order fulfillment system per square foot, allowing companies to scale up storage capacity 4 times without moving and increase performance 10 times without hiring. 
The global supply chain can be a competitive field meaning that customer demands have to be met and maximising operational efficiency is essential. The robots in these warehouses work on top of stacks of bins of stock and use a Digging & Natural Slotting process. The Robot lowers its gripper plate into the stack, grabs the correct bin with its grippers and lifts it to the grid surface. Working alongside this robot, another robot cleans up it's workspace by putting the bins back in the same order if 8 bins were moved to reach stock from level 9, for example. 
The robots use very little energy and can run 24/7. A system of 10 robots is equal to the amount of energy as a vacuum cleaner. The robots are implemented with a self-charge function which means they charge themselves only when necessary to avoid excessive charging. They also use a regenerative energy function that returns power to their batteries each time they lower a bin or reduce speed. 
During the current pandemic, e-commerce and retail sales have seen an increase in demand for AutoStore's robotic system technology services with brands looking to safeguard against future threats. The impact of COVID has put pressure on warehouse facilities and has given light to the creation of micro-fulfillment centres, predicted to be the next trend within the retail, grocery and supply chain sectors. Micro-fulfilment would transform retail experiences into more of a grab-and-go setting by bringing warehouse stock to the store location, managed by robotic technology, and be able to fulfil last-mile delivery and in-store demand for stock and produce at much shorter timeframes.