Atheon Analytics: The data asset
By Guy Cuthbert, CEO, Atheon Analytics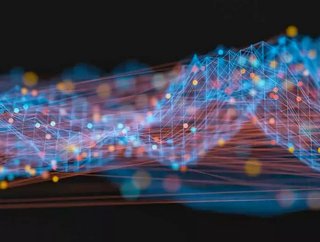 The grocery retail supply chain is fascinating, incredibly complex and increasingly important. Yes, traditionally retailers have focused all their energ...
The grocery retail supply chain is fascinating, incredibly complex and increasingly important. Yes, traditionally retailers have focused all their energies on analysing shopping basket data to better understand consumer behaviour, but times are changing. Retailers are rapidly realising that whenever we walk into a store, we come face to face with the proficiency, or lack thereof, of their supply chain. Grocery retail supply chains are personal for all of us.
As consumers, we're increasingly choosing food options we see as fresher and healthier than traditional packaged foods, placing pressure on the critical perishable categories. Added to growing concerns over food wastage, potential market disruption around Brexit and global trade wars, and retailers are coming under mounting pressure to address their grocery supply challenges.
Understanding the grocery 'flow-of-goods' is key to driving quicker and better decisions, minimising cost and maximising availability. It is something most retailers rely on their suppliers to carry out, however, they are often expected to do so without a consistent, usable set of trusted data - let alone actionable insights.
The positive news is that supply chains are rich in good-quality data and that applying modern analytics to that data offers immediate insight, leading to high-value benefits that can be quickly achieved.
Data analytics key to digital transformation
"Analytics is the discovery, interpretation and communication of meaningful patterns in data, and the process of applying those patterns towards effective decision making."
Despite the current hype cycle around machine learning and AI, analytics is available in many different forms. Within the grocery supply chain, one of its most important functions is to make it easier for retailers and suppliers to collaborate.  It should provide a platform that enables better communication between suppliers and retailer teams - across buying, merchandising and supply chain - to share intelligence, learn from past issues and improve purchasing accuracy.
For the majority of organisations, visual analytics is an effective starting point for putting their data into a visible form that highlights important features, including commonalities and discrepancies.
The question then is: what data?
SEE ALSO: 
The data asset
All analytics rely on well-organised, good-quality data. Retailers measure performance at each step in a product's journey up to the point of sale:
Supplier service level into depots, and stock levels therein;

Depot service level to store, and stock levels at store;

Availability, sales, markdown and waste.
They make this raw information available to suppliers in varying shapes and sizes through proprietary data portals. Suppliers are expected to download, interpret and then action the raw information from each retailer's portal in order to understand their flow-of-goods, improve their product performance and increase sales.
The problem is that this data is poorly organised and therefore difficult to use. In today's "data economy", this is fundamentally flawed behaviour.
Treated as a business asset, like property, equipment or cash, we can manage data to provide unprecedented levels of insight, but only if that asset can be used to create value. If we want to drive better, more efficient, less wasteful supply chains we need to deliver the information that suppliers need, in a manner that they can use. It needs to be accurate, consistent, frequently updated, and accessible. It also needs to be quick and easy for suppliers to embed within their decision-making processes, especially if we use this information to measure performance.
Family-run Thatcher's Cider has embraced data as a business asset. In 2018, the supplier started working with Atheon Analytics' SKUtrak and has transformed its relationship with key retailers including the Co-op.
Chris Milton, Off-Trade & Export Sales Director, Thatchers, explains: "With SKUtrak, we can track in real-time what's happening from the point the stock leaves the factory, to the point it's sold off the shelf to the consumer. It's enabling us to make collaborative, meaningful business decisions with the Co-op, using the exact same information. Because it allows us to talk to the Co-op across all the various disciplines, we have been able to make our supplier relationship slicker, more efficient, and ready to deliver the right stock to the right place at the right time."
Optimisation is a noble goal that can never be reached…
The search for truth has dominated the lives of Eastern and Western philosophers over the past few millennia, and most have concluded that it's a psychological illusion. In modern-day business, the same applies: operationally and technologically, given its ever-changing nature, how can a 'Single Version of the Truth' (SVotT) exist even minute to minute?
Recognising that SVotT is unattainable in practice, it remains a valuable guiding principle to the data-driven business. The principle reflects that:
Anything optimal at any point in time will need re-tuning as conditions change;

Continuous improvements head towards optimal through successive, directed changes;

Decisions based on insight and made with certainty can only be judged as right or wrong after their effects are fully clear.
The best-functioning supply chains will evolve in a business environment where senior managers adopt and encourage a 'test and learn' cycle, allowing decisions made with certainty to be proven right or wrong without judgement on the decision maker. In this way, it becomes easy and culturally acceptable to reverse decisions based on further evidence.
These principles, employed broadly and managed effectively across the grocery retail supply chain, enable retailers and suppliers to better, faster, and more thoroughly understand their mutual challenges and opportunities, rather than follow traditions. It is through a data-driven approach that supply chains can be truly transformed.