Amway executes digital transformation with JDA Software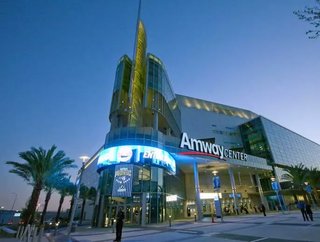 The multi-billion dollar organisation Amway has executed a company-wide digital transformation with JDA Software. Amway has standardised warehouse ope...
The multi-billion dollar organisation Amway has executed a company-wide digital transformation with JDA Software.
Amway has standardised warehouse operations and increase order fulfillment effectiveness, which it says has resulted in "a superior customer experience".
As part of the digitisation drive, Amway has implemented 50 strategic warehouse locations across the globe with JDA, and in the last four months alone, 28 warehouse sites went live in record speed in India.
Amway manufactures over 500 nutrition, beauty and home products globally, that are retailed by millions of Amway distributors across the world.
The regional Amway organisation makes use of services of distribution centers in Poland, Hungary, Ukraine, Greece, Turkey, India, the Netherlands, South Africa and Russia.
Amway embarked on a company-wide digitalisation strategy in 2008, selecting JDA as its cornerstone for warehouse management, and, more importantly, as the first major step in its digital transformation.
Amway has initially deployed JDA Warehouse Management in Russia, and since then, has grown its JDA footprint to a total of 50 warehouses, 28 of which are newly deployed in India.
SEE ALSO:
The company will deploy JDA Demand and JDA Enterprise Supply Planning to support market inventory requirements planning.
"JDA is a key step toward our next generation digitalisation strategy organisation-wide," said Anshu Budhraja, managing director, Amway India.
"JDA has integrated our warehousing and inventory management operations with robust process controls, making sure that we are delivering a best-in-class experience for our customers and distributors," said Marc van Pruijssen, director, supply chain development & innovations, Amway.
Amway deployed JDA Warehouse Management to manage all activity within its warehouses around Europe, Russia and India, including inbound receipts, storage, order picking, packing and shipping to customers via delivery, and replenishment of distribution centers and pickup centers.
"These launches are a result of seamless collaboration between India Operations, Global Supply Chain Center of Excellence and the Regional Supply Chain support team, and will contribute to an improved order fulfillment experience for distributors and customers in India," added van Pruijssen.