Amway Corporation Provides Supply Chain Analytics Insights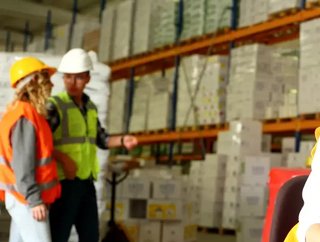 Meet the speaker from Amway Corporation, who will discuss the implementation of AlteryX's automated, AI-based solution for supply chain planning
The adoption of supply chain technologies has proven beneficial for businesses over recent years. According to a 2020 study by Statista, 62% of supply chain companies—who were involved in the research—had either adopted or planned their implementation of cutting-edge technologies for their business practices. 
With that said, there was still a significant portion of companies that had not discussed plans to implement supply chain technology. It is crucial for businesses to access practical insights into supply chain technology from real-life applications to make better-informed decisions. AlteryX is ready and willing to educate companies on the benefits of automation and artificial intelligence in the supply chain with the 'Breaking The (Supply) Chain: Analytical Hurdles of Safety Stock Optimisation' webinar.
Meet The Speaker
The webinar was conducted by Casey Koopmans, Amway Corporation's Senior Data Scientist. Koopmans has obtained a Bachelor's degree in Science, Mathematics and Physics from Calvin University, a Master's Degree in Physics at Ball State University, and a Master's in Science, Engineering Management at Western Michigan University. During his time studying these, Koopmans also taught as a high school maths and physics teacher.
Just three years after completing his education, Koopmans went on to join Amway, where he became a long-standing employee - now with more than eight years in the department of process engineering and supply chain analytics. His position within the company has ranged from analyst in the contract manufacturing group to contributions in lean six sigma practices, and currently working in supply chain analytics. 
Data Analytics for a Lean Supply Chain 
Koopmans discusses, in detail, the implementation of automation and AI in the supply chain at Amway. He talks through all of the problem areas within the company's supply chain, from managing turnover stock, bills of materials, customs clearance, and more. 
To find out more and check out the 'Breaking The (Supply) Chain: Analytical Hurdles of Safety Stock Optimisation' webinar on-demand, click the link below.