Amway Corporation Discusses AI Benefits in AlteryX Webinar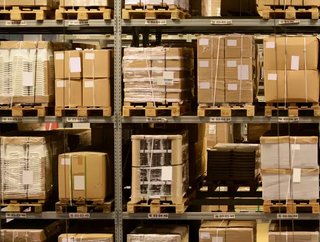 The AlteryX webinar provides insights into the benefits of its AI and automation systems from a Senior Data Scientist at Amway Corporation
Due to the bombardment of new data that businesses are faced with, the ability to analyse and utilise their incoming data as it becomes available can unlock great efficiency for their supply chains. With the right data analytics, companies can turn information around in minutes and use it to their advantage to reduce costs, save time and plan contingencies. 
Bringing Data Analytics Into the Supply Chain
AlteryX provides data analytics and automation to businesses, which powers effective use of data and creates efficiency through automating processes. In the company's webinar, 'Breaking The (Supply) Chain: Analytical Hurdles of Safety Stock Optimisation', viewers can receive insights from Casey Koopmans, who discusses how AlteryX provides business-changing breakthroughs in the supply chain through its human-centred data science, analytics and automation systems. 
The webinar contains a high-level discussion of the benefits that Amway Corporation has experienced while using artificial intelligence (AI) for supply chain planning and monitoring. Amway is a large global corporation with offerings in various different industries, including nutrition products—taking up 50% of the company's revenue, air and water filtration, beauty, personal care and home care. 
Casey Koopmans, Senior Data Scientist at Amway Corporation, discusses the implementation and lasting effects of utilising the AlteryX data analytics system, which provides visibility of the company's inventory management process and allows for improved application of new data. 
AlteryX Solves Supply Chain Problems
Koopmans breaks down each 'piece' of Amway's supply chain 'puzzle' and how AlteryX's analytics and automation solutions manage the storage of data more effectively to provide more useful supply chain insights, including stagnant items at a particular production stage and predicting the required safety stock for leaner production processes. 
The webinar also provides great insights into some of the other supply chain challenges and how Amway has utilised the AlteryX tools to overcome those issues and, in some cases, allowing the company to develop its own tools for success. Some of these supply chain challenges include:
Management of stock and inventory position and timings. 

Tracking multiple component shipping through bill of materials (BOM).

Determining the source of an outlier in data sets.

Efficient customs clearance processes. 


To find out more and get access to the 'Breaking The (Supply) Chain: Analytical Hurdles of Safety Stock Optimisation' webinar on-demand, click the link below.