Amazon Set To Purchase Self-Driving Startup Zoox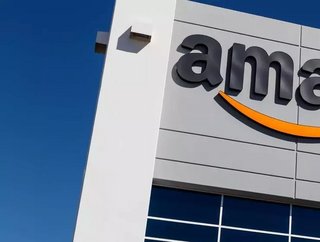 Amazon has agreed a deal to purchase Zoox, a self-driving startup, for over $1bn, as it moves to expand its autonomous vehicle technology...
The full cost of the purchase price is unlikely to be revealed by Amazon or Zoox, with the deal to be announced today.
A large majority of the investors in Zoox are set to earn the money put into the company back, with some even making positive returns. The acquisition was reported by The Wall Street Journal last month, which predicted that it would leave Zoox valued at less than the $3.2bn it achieved in a 2018 funding round.
This is the latest move in Amazon's move to increase its investments into the car sector, following a $530mn funding round earlier in 2019. The investment was into self-driving car startup Aurora Innovation.
The deal, Amazon's largest investment into the autonomous vehicle sector to date, will see Amazon work with Zoox to create a ride-hailing fleet, setting Amazon up to rival Waymo, the Alphabet-backed self-driving industry giant. A number of experts expect Amazon to use the acquisition to better integrate autonomous technology into its delivery network.
Zoox had originally planned on launching a pilot programme for its ride-sharing service this year, but the outbreak of the COVID-19 pandemic globally put a halt to these plans. Zoox is just one of the many companies working in robotaxi services hit hard by the pandemic, having to make around 100 redundancies in April.
It is thought that a more efficient, long-term delivery network for Amazon would save the company up to $20bn a year. Its deal with Zoox could help the company to achieve this, creating an efficient and autonomous network.
Efforts into same-day delivery and demand for Amazon's services have increased massively following the COVID-19 outbreak, with global lockdowns forcing people to stay home. Amazon stock has been pushed up 45% this year, now being valued at $1.37trn. The increased demand for easily, quickly delivered goods has increased as stores have had to close their doors around the world.
This is Amazon's second-largest acquisition since the purchase of Zappos in 2009, for $1.2bn. The purchase of Whole Foods, in 2017, still tops Amazon's acquisitions, valued at $13.7bn. Intel's $900mn acquisition of mobility-as-a-service company Moovit is the only Big Tech deal that comes close this year.