Alibaba Group's Logistics Arm Expands into Hong Kong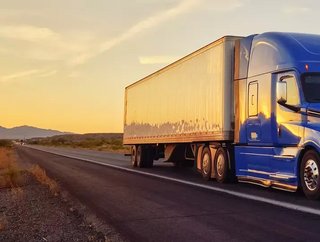 Cainiao Network - the logistics arm of Alibaba Group - plans to expand its operations outside of Mainland China into Hong Kong
Announced today by Cainiao Network - the logistics arm of Alibaba Group - the company has expanded, for the first time, outside of Mainland China into Hong Kong. The company's new network will include 10 Cainiao Post stations, as well as 60 Cainiao-designated collection points in the hopes to streamline its last-mile logistics operations for consumers in the area.
Cainiao Network was established in 2013, in Mainland China. The company strives to be the best logistics platform, integrating resources and alleviating last-mile logistics pain points. 
Ecommerce in Hong Kong
Sales in Hong Kong from ecommerce is expected to see an 11.1% growth in 2021 due to the increase in consumers electing for online purchase options. In order to keep up with the pace of demand, and ensure continued delivery efficiency, there is a growing need for the company to invest in its optimisation of last-mile logistics and a seamless logistics chain.
By expanding its presence into Hong Kong, Cainiao Network will grow its operations multifold, covering a floor space of more than 4,000 square metres to support its 1.8 million consumers in Hong Kong. 
Cainiao Network plans to introduce additional customer-centric services, at a later stage, to enhance the overall shopping experience and provide greater value. 
"The pandemic has brought to light many vulnerabilities and issues within the logistics value chain. The current extent of digitisation is still in the early stages, with room for further transformation to enhance agility and efficiency. With a strong digital foundation, coupled with a robust partner and courier network, Cainiao can help the industry drive greater efficiency and seamless connectivity, alleviating pain points in last-mile delivery, a key component of logistics within Hong Kong's Four Pillar Industries. Furthermore, our merchants will be able to benefit from Cainiao's scale, standardisation, hyper-localised operations and in-depth market knowledge," said Rex Lin, Head of Cainiao Post (Hong Kong), Cainiao Network.
What Does This Mean for Cainiao Network?
This expansion into Hong Kong aligns with Cainiao Network's plans to increase the speed of digitalisation in China's logistics industry, as well as establish greater standardisation and digitalisation protocols to improve the deployment of IoT solutions at scale in logistics. Cainiao Network plans to incorporate the latest technology into its operations to facilitate inventory management, parcel collection and real-time parcel tracking.