Airbus tells suppliers to ramp up for post-COVID recovery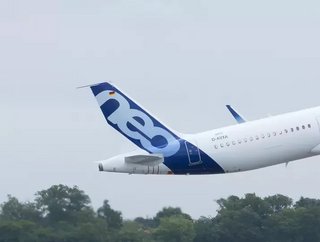 European aerospace giant Airbus warns supply chain to ramp up capacity for swift return to pre-pandemic manufacturing levels
The world's largest planemaker is signalling a return to pre-pandemic aircraft production and is calling on suppliers to scale up their operations to handle the incoming demand. 
Airbus told suppliers this week to begin accelerating investment in production capacity and hire more staff. The sector has been largely stagnant for more than a year, with commercial flights grounded for months at a time throughout the COVID-19 pandemic. But the European aerospace giant expects demand will return to traditional levels between 2023 and 2025, and is issuing an advanced warning to ensure supply chains are ready to meet the spike in demand. 
Aviation sector recovery 
"The aviation sector is beginning to recover from the COVID-19 crisis," said Airbus chief executive Guillaume Faury. He says his message to suppliers is to prepare and scale-up for a period of intensive production "when market conditions call for it." 
By outlining its own forecasts and planning for until 2025, it seems likely Airbus wants to avoid the issues faced by other sectors, such as the automotive and consumer electronics industries, both bitten by a global scarcity of semi-conductor chips and chaotic supply chains. 
Faury also revealed that Airbus is investing in modernisation of its own production capabilities, primarily those associated with its A320 Family passenger airliners, its tentpole model. In Q4, 2021 Airbus produced approximately 45 of these aircraft per month, and tells suppliers it expects that number to increase by almost 40% by the second quarter of 2023, rising to 190 in total for the three-month period. 
Airbus further outlined its expectations for other models:
A220 Family: Currently at around rate five aircraft per month from Mirabel and Mobile, the rate is confirmed to rise to around six in early 2022. That number is forecast to rise to a monthly production rate of 14 by mid-decade.
A350 Family: Currently at an average production rate of five per month, this is expected to  increase to six by autumn 2022. 
A330 Family: Production remains at an average monthly production rate of two per month.
The aerospace industry was one of the worst affected by COVID-19, as nations closed their borders and ordered citizens to remain indoors. The number of aircraft delivered in 2020 plummeted by 42% compared with the year before, and was 55.3% behind 2018, a record year for the sector. Widebody aircraft for long-haul flights fared even worse, with production orders all but wiped out, down 81%. 
Image: A321neo MSN6673 take off / Airbus