Agriculture and Food Supply Chain's Blockchain Transition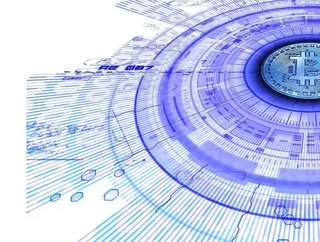 New research by MarketsandMarkets reveals that blockchain technology is set to revolutionise the agriculture and food supply chain operation this decade...
According to the new market Blockchain in Agriculture and Food Supply Chain Market by Application (Product Traceability, Payment and Settlement, Smart Contracts, and Governance, Risk and Compliance Management), Provider, Organisation Size, and Region - Global Forecast to 2025, published by MarketsandMarkets™, the market size is estimated to be US$133mn in 2020 and is projected to reach US$948mn by 2025, at a CAGR of 48.1 per cent during the forecast period. 
One of the major factors driving the blockchain in the agriculture and food supply chain industry is the rise in concerns related to food safety worldwide. Many food manufacturers are now keen on detecting contamination in food products, rising global levels of food fraud, and the rising awareness amongst global producers, manufacturers, and retailers regarding the benefits of the use of blockchain in agriculture.
Looking to America
With strong support from the giant players and crucial investments in the technology sector, the region is estimated to account for the largest market share in blockchain in agriculture and food supply chains until 2025. The US organisations from logistics, retail and consumer goods, and food verticals widely adopt new technologies to serve customers better and continuously improve business efficiencies. Due to the robust supply chain infrastructure and technology companies, the US market for blockchain in agriculture and food is expected to dominate the overall North American market. 
Due to the spread of COVID-19, consumers in the North American region began forgoing public venues and preferred eating at home. This resulted in stocking up on groceries and supplies, boosting sales for the month by 29 per cent over the prior year. However, the food stranded upstream is creating food-security risks for vulnerable populations. Thus, in these times, technology is playing a crucial in keeping the participants in the entire supply chain, including producers, manufacturers, and consumers, to stay updated on the condition of their products along the chain.
The Companies Providing the Backbone Infrastructure
The blockchain in agriculture and food supply chain market is dominated by few globally established players such as (US), TE-FOOD International GmbH (Europe), Microsoft (US), ACR-NET (Ireland), Ambrosus (Switzerland), (Germany), OriginTrail (Slovenia), and (UK). These players have adopted various growth strategies such as partnerships, agreements, collaborations, and new product launches to increase their global market presence.
Product Traceability, Tracking, and Visibility 
A major benefit of using blockchain technology in retail and supply chain processes is its efficiency in facilitating the tracking and tracing of raw materials, finished goods, and merchandise to monitor it right from the provenance to the point it reaches the customer. Due to the changing or anticipated legislation changes in the Food and Drug Administration level, there is a possibility that more and more food and beverage organisations will be involved with track-and-trace initiatives due to online buying and selling. Consumers like the idea of a fully tracked food supply. They are increasingly attracted to technologies that instil trust in food data after years of food labels being manipulated by the industry.
With an innovation-based approach, these enterprises can offer their clients the flexibility to go for customisable solutions that fit every need of the supply chain. This enables companies to gain higher demands in the market. Large companies, being established players invest highly in innovation and research so as to enhance their market positioning. Platforms such as IBM Food Trust support large ecosystems consisting of producers, suppliers, manufacturers, and retailers all in one place. This enables data integration for global markets and supply chains.