Accenture agrees to acquire End-to-End Analytics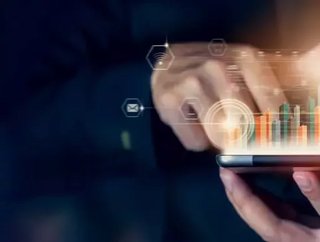 For an undisclosed amount, Accenture has agreed to acquire End-to-End Analytics...
In an announcement made by Accenture, the consultant company - for an undisclosed amount - has agreed to acquire .
Founded in 2005, the company is a boutique analytics and data science consultant, which will bring its experience in high tech, retail, industrial, automotive and consumer goods industries, and strong portfolio of assets and accelerators relating to supply chain, forecasting, trade promotion, pricing, marketing, and customer analytics, to Accenture.
"Over the past year, our focus on strategic acquisitions has enabled us to enhance how we serve clients in the analytics, data, and AI space. By adding End-to-End Analytics to Accenture Applied Intelligence, we look forward to scaling their unique approach to data science blended with our functional consulting practice to help our clients navigate the pace of change and gain more business value from their data and AI investments," commented Sanjeev Vohra, global lead for Accenture Applied Intelligence.
With predictions forecasting that by 2022, public cloud services will be essential for , Accenture believes that the right mix of technical skills and tools - particularly when it comes to supply chains and retail - will drive the creation of end-to-end artificial intelligence (AI) and analytics capabilities for organisations to capitalise on its potential. 
"Our clients are relying on Accenture's broad technology expertise and human ingenuity to drive business transformation at speed powered by deep analytics and insight. Together, End-to-End Analytics and Accenture will bring clients industry and functional depth, unmatched AI and analytics capabilities and a proven track record of delivering business results," added Saleem Janmohamed, senior managing director and U.S. West market unit lead, Accenture.
This latest acquisition made by Accenture further develops its growing analytics, data and AI operations, adding to its other recent acquisitions of Analytics*, Pragsis Bidoop, Clarity Insights, Mudano, Byte Prophecy, and Sentelis.
"We're proud of the growth we've achieved and results we've delivered for clients over the past 15 years and appreciate all of the great clients that shared our journey. Joining Accenture will enable us to scale the impact of our work with an even broader client base, give our people new opportunities to grow their careers, and deepen the bench of valuable skills at the company," concluded Colin Kessinger, managing partner, End-to-End Analytics.
For more information on procurement, supply chain and logistics topics - please take a look at the latest edition of .