ABB: A New Fleet of High-Speed Industrial Robots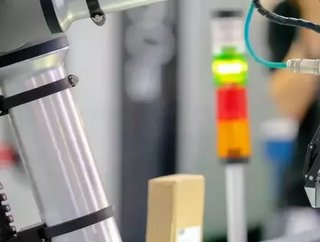 Through the acquisition of Codian Robotics B.V., the ABB Group, a pioneering technology leader, has adopted revolutionary, tech-enhanced robots...
On the 1st October 2020, ABB Group acquired Codian Robotics B.V., known for their cutting-edge, industry-leading delta robots. Robots, we should add, created for the sake of high-precision pick and place applications. Codian Robotics' efforts are particularly popular in hygiene-sensitive industries, including food and beverage, as well as pharmaceutical sectors, due to their hygiene design line of robots. This marks a special moment for ABB, as an acquisition that furthers their own advancement into "the growing field of delta robots." 
What is a Delta Robot? 
A delta robot is essentially the tripod of the robotic and automation world. It's a type of parallel robot that feature three arms, within which there are parallelograms to maintain orientation, which are attached to universal joins at the base of the hardware. 
"Our acquisition underscores our focus on breakthrough technology, helping our customers to fully realize the potential of automation and increase their flexibility in a rapidly changing business landscape," said Sami Atiya, President of ABB Robotics & Discrete Automation. "Codian Robotics' technologies and industry expertise are the perfect addition to our suite of food and beverage, pharmaceutical, service robotics and logistics solutions, while also supporting ABB's machine-centric robotics offering." 
"Over the years, we have developed an extensive product portfolio. ABB's impressive global presence and industry expertise will help us make our portfolio available globally. I am looking forward to working together to write the next chapter of our success story," said Freek Hartman, Founder of Codian Robotics.
As it stands, the majority of robots that companies use in the food and beverage industry are simply not designed for direct contact with food. What Codian Robotics' portfolio brings to the market, is a range of robots that feature hygiene-orientated materials and technology that allows them to be used in safe, open food processing roles ─ which is a massive leap forward for an industry that previously required hands-on, manual work in most sectors. 
"There is a strong need for pick and place robots that ensure high hygienic standards, accelerated by the COVID-19 pandemic. Our food and beverage, pharmaceutical and logistics customers are particularly interested in the potential of automation, enabling supply chains to continue to function, while protecting employee welfare," added Atiya.
Going forward, ABB intends to provide solutions for customers and clients alike that bring a wider range of delta robots and integrated solutions to the table. This is further advance the companies machine-centric robotics strategy, which is wholly focused on creating machine automation and robot control which can be integrated into a single platform. 
Hans Wimmer, President of ABB's Machine Automation division and Managing Director of B&R, said: "With Codian Robotics we are acquiring one of the world's most successful suppliers of delta robots with an extraordinary track record in the machine builders' sector. In the future, we will be able to offer our customers fully integrated solutions – globally and for all industries."