Timeline of 3D printing (additive manufacturing)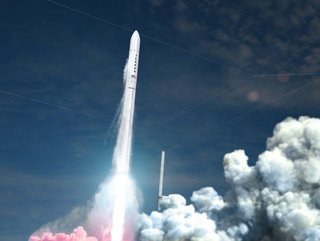 In March, for the first time, an almost fully 3D-printed rocket took flight. Terran-1 was launched from Cape Canaveral in Florida and powered skyward for a few minutes before falling back to Earth. Some 85% of the 34-metre rocket was produced using additive manufacturing techniques (3D printing)
3D printing -- or additive manufacturing -- is a disruptive technology in supply chain. Here, we look at how it evolved, and some of its milestone uses
3D printing is a method of creating a three-dimensional object, layer-by-layer, using a computer-generated design. It's an additive process, with layers of material built up to create a 3D part. This is why it's also known as 'additive manufacturing'.
The technology started out as a way to produce prototypes with no machine tooling, but over the past 10 years 3D printing has evolved rapidly, and has now been widely embraced.
3D printing is a disruptive technology because it has the power to shorten supply chains at a time when disruption is rife, bringing manufacturing capabilities closer to local markets.

Among material that can be printed using the technology are: plastic, powders, resins, metal, carbon fibre, graphite and graphene, nickel titanium and paper.
The following are a few key events in the evolution of this technology.
1980: 3D printing first documented in Japan
1980s Japan saw a transformation in the economy, with computers becoming mainstream and a place for Hideo Kodama's rapid prototyping system, which used UV light to polymerise a photosensitive resin. Though Kodama was unable to create a patent for 3D printing, he is generally regarded as the de facto inventor.

1986: First 3D printing patent
For American builder Charles Hull, necessity really was the mother of invention. He needed tiny custom parts made quickly for the furniture he manufactured, so he built a 3D printer that printed photosensitive resin layer by layer. Hull filed the first patent for Stereolithography, also known as the 'SLA', in 1986.

2005: The Worldwide RepRap Project
The first 'self-replicating manufacturing machine' was created by Dr Adrian Bowyer, in what was known as the Worldwide RepRap Project. Bowyer was later awarded an MBE (Member of the British Empire) in the UK's New Year Honours, for his dedication to 3D printing.

2008: First prosthetic limb printed
It's rare in history for a single limb to make history – but, in 2008, the world learned about the first prosthetic leg to be 3D-printed. This offered amputees a new opportunity for a fuller life. The following year, the patent moved into the public domain, and manufacturers got to work mass-producing printed limbs.

2022: Ukrainian school to be 3D-printed
More than 2,000 schools have been damaged by the Russian invasion of Ukraine. Now, non-profit technology start-up TEAM4UA is working with authorities in Lviv to 3D-print a school in the city.
2003: 3D printed rocket

In March, for the first time, an almost fully 3D-printed rocket took flight. Terran-1 was launched from Cape Canaveral in Florida and powered skyward for a few minutes before falling back to Earth. Some 85% of the 34-metre rocket was produced using additive manufacturing techniques (3D printing). The aerospace industry uses these processes to make all manner of components but their application in Terran-1 is on a different scale.
California-based Relativity Space, which produced the rocket, has designed its own machines to fabricate both large and small parts, from tanks to engines. The company said its eventual goal was to have more than 95% of the rocket 3D printed.