3D printing 'is sustainability and agility boon for OEMs'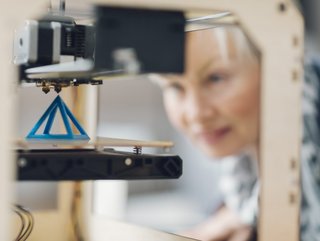 CEO of BASF-backed 3D printing venture Replique, Dr Max Siebert, says additive manufacturing saves OEMs money, and makes them greener and more agile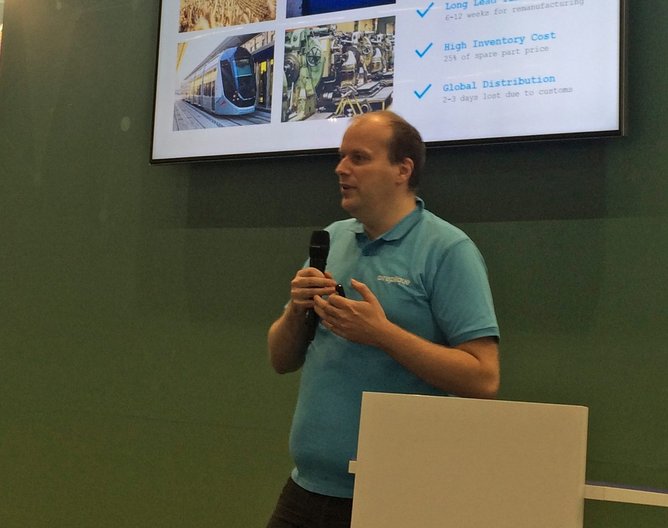 Dr Max Siebert, CEO & Co-Founder, Replique
Dr Max Siebert, CEO & Co-Founder, Replique
Tell us about Replique
Replique is part of BASF's business incubator program called Chemovator. It has enabled the first fully encrypted digital inventory 3D printing platform that offers original equipment manufacturers (OEM) a secure and sustainable means of providing spare parts on demand, anytime, anywhere, to their customers.
We achieve this by combining our digital inventory platform with a global decentralised network of 3D printing professionals. This way, we offer OEMs an end-to-end solution from design to manufacturing and part shipment.
What supply chain challenges do you address?
OEMs often need to support spare parts for ageing assets but typically find that the supplier or tooling is no longer available. Working with us, the OEM just needs to store the design in our digital inventory, and then when a breakdown occurs we print the spare part locally, on-demand.
Plus the production and supply of small- and mid-volume parts can involve high costs and risk. Using 3D printing, we enable OEMs to cost-efficiently produce parts with close to zero fixed costs, as there is no tooling or minimum order quantities required.
Also, when it comes to the supply chain, OEMS can reduce warehousing and transport costs, limit environmental impact and improve resilience.
How can 3D printing improve supply chains resilience?
The fact that spare parts are digital files rather than being physical objects in a warehouse eliminates both storage and transportation costs. Storing parts physically can also require disposal costs, should parts become obsolete, which in turn presents an environmental concern.
With our model, once a part is ordered it is automatically sent to the most appropriate production partner in our 3D printing network. Parts can be produced everywhere and at any time, even at remote locations - reducing CO2 in logistics and improving supply chain resiliency.
Ultimately, supply chains can be hit for a variety of reasons, be it global pandemics, cross-border trade issues or by ships getting stuck in the Suez Canal.
In each case, goods and parts are prevented from getting to where they need to be on time, which can lead to sleepless nights for OEMs. Our solution overcomes such issues.
Why don't OEMs do 3D printing themselves?
The reality isn't that straightforward. 3D printing of spare parts comes with pitfalls, even to those with manufacturing expertise. This is why many companies - including global automakers and aircraft manufacturers - turn to experts like us for advice and support in this area.
We work closely with our OEM customers to carefully analyse spare part inventories, including technical and economic factors such as material, height, demand frequency and supplier dependency.
It might be that not every part is available or even suitable for 3D printing. We can convert 2D drawings into 3D or reverse engineer parts if drawings no longer exist.
Who are among your customers?
We work with a variety of sectors, including consumer, automotive and transport, agriculture and construction and heavy machinery.
One customer is Germany-based home appliances manufacturer, Miele. The company uses our platform to quickly and cost-efficiently provide new accessories to customers. The full integration of our platform into their online shop made the shift to distributed manufacturing possible.
Another customer, the electronics wholesaler H. Gautzsch Firmengruppe, uses our platform as part of its sustainability strategy, providing spare parts to customers to prolong product lifecycles. Here our digital inventory plays a crucial role.
What's the future for 3D printing?
3D printing is always evolving. The cost of it is decreasing and its getting faster. However, to be able to use 3D printing in new applications and achieve the same possibilities as traditional manufacturing, the range of materials must improve.
Even though 3D printing is not suitable for every part in every industry, with current trends we believe it will be a major enabler of digital supply chains and a complement to traditional manufacturing technologies.