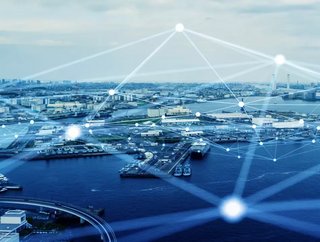 Leading consultants weigh in on the future global technology trends that will define the advancement of supply chains in 2022
Experiencing no shortage of shocks to supply chains, most disruptions outside of COVID-19 and the global financial crisis have been industry specific. "We've seen flooding disrupt the electronic components supply chain, hurricanes disrupting the chemicals industry, or earthquakes disrupting the automotive sector just to name a few. Global production networks that took shape to optimise costs and efficiency often contain hidden vulnerabilities—and external shocks exploit those weaknesses," reflects Knut Alicke, Partner at McKinsey & Co. 
Global events such as COVID-19 have exposed existing challenges across business operations and pushed organisations' ability to adapt to dramatic shifts in supply and demand. "All of this is occurring against a backdrop of changing cost structures across countries and growing adoption of revolutionary digital technologies in global manufacturing," adds Alicke.
With most companies, before the pandemic, accelerating the digital transformation of their customer journeys and value chains, McKinsey & Co,. "expects digital technologies to be at the core of the next normal, enabling organisations to better meet the needs of their customers, and improving the agility and responsiveness of operations without increasing their costs," says Alicke. 
"During the crisis, many companies have been able to overcome staff shortages by automating processes or developing self-service systems for customers. These approaches can accelerate workflows and reduce errors—and customers often prefer them. Digital approaches can transform customer experience and significantly boost enterprise value when applied end to end.
"Companies are also taking a closer look at the suppliers in their value chain in order to gain a better understanding of their production footprint and financial stability. In fact, in a McKinsey survey of supply chain executives, two-thirds of respondents reported asking key suppliers whether they have business continuity plans in place, and an overwhelming 93% reported that they plan to take steps to make their supply chains more resilient, including building in redundancy across suppliers, nearshoring, reducing the number of unique parts, and regionalising their supply chains," adds Alicke. 
The Pace of Digital Transformation in Supply Chains
With recent events exposing the complexity and inherent vulnerabilities in global supply chains, "the scale and pace of change was unprecedented, for example online grocery deliveries increased more in the first 10 weeks of lockdown than in the previous 10 years," says Matthew Burton, Supply Chain & Operations Leader, EY EMEIA. 
"Supply chain has since become a boardroom priority for many companies. This has triggered a new wave of technology investment focusing on building supply chain intelligence, resilience and agility to better respond to events, risks and opportunities."
Adding to Burton's comments, Brian Houck, Partner and Mark Hermans, Managing Director Operations Consulting at PwC explains that the industry is "at a significant crossroad in the adoption of supply chain technology. With the growth in cloud technology, artificial intelligence (AI) and machine learning (ML), we are seeing a shift from the supply chain tech approach with discrete applications (e.g. Transportation Management System (TMS), Warehouse Management System (WMS), Demand Planning) to an evolving platform approach.
"Old approaches of black box and on-premise software can't keep the pace of our clients' businesses. Organisations must raise the bar on supply chain efficiency, agility, and resilience to meet customer demands in the most cost-effective manner, and supporting technology needs to adapt with the same agility."
With the pace of digital transformation accelerating for nearly every organisation, "technology is more strategically important than ever before for businesses," adds Steve Davenport, Global Technology Lead for Supply Chain & Operations at Accenture. "In fact, our research shows that 64% of supply chain executives report the pace of digital transformation for their organisation is accelerating. As a result of the rapid digital transformation, we've seen growing investments in data, AI and digital twin technologies to power supply chains.
"In the coming months, businesses will be able to prioritise the idea of learning from the future. New sources of data and AI driven models can be applied across companies' product development, supply chain, and sales lifecycles to give them greater confidence, knowing they are on the right path to growth. Ultimately, learning from the future can help companies prepare for risks."
2022: Future Tech in Supply Chains
"Over the past 18 months, leading organisations have developed the ability to rapidly adapt business models and supply chain ecosystems to live with a high degree of volatility and disruption. In many cases, driven by necessity, companies used this period to increase overall investment in digital supply chain technologies and replace legacy platforms in order to gain end-to-end visibility and bring risks under control," says Burton. 
"Moving into 2022, we expect to see companies move from 'survive' to 'thrive', with priorities moving away from managing risk and disruption and towards exploiting future growth. To accelerate this growth, innovation and investment will target winning in the market with new products, service offerings and consumption models. This will require digital technology to build new capability around (1) designing for consumer perceived value (both product and experience), (2) driving scale and efficiency through new distribution models including direct to consumer, click and collect and subscription, and (3) harnessing the power of the full supply chain ecosystem by improving interconnectivity across customers, partners and suppliers," Burton continues.
Adding to Burton's comments, Chris Andrews, Supply Chain Transformation Leader, EY UK says "in 2022, we expect businesses to continue investing in building the 'intelligent foundation', improve end-to-end visibility and better enable risk management and decision making when it comes to their supply chains. There is a recognition that the volatility and disruption witnessed in recent years will continue to be facts of life, requiring businesses to have the ability to ingest, process and make sense of billions of data points to stay ahead and remain competitive."
As companies continue to build out their existing supply chain technology capabilities, Andrews expects to see "further investment in (a) advanced planning solutions to better sense changes in demand and supply and accelerate the ability to respond, (b) end-to-end control tower to enable real-time visibility of supply chain performance, risks, opportunities and events and allow leadership teams to make better informed end-to-end decisions, (c) cognitive automation platforms to make real-time recommendations, predict outcomes and make supply chain decisions autonomously within the context of agreed boundaries and business rules, creating the self-driving supply chain."
Agreeing with Andrews, Alicke adds, "the next generation of supply chains is based on advanced technologies, like AI, Internet of Things (IoT), and robot process automation (RPA), and has the potential to transform manual repetitive tasks into highly automated processes with superior performance. However, these approaches will only be successful if the right roles are embedded in an appropriate organisation structure. In the supply chain organisation of the future, we will find new organisational units supporting end-to-end supply chain management: predictive demand management, end-to-end supply planning and execution, no-touch order management, operational logistics, advanced network and configuration, and data mastery."
"In 2022 companies will begin to realise that the original use for AI/ML is not returning the expected value and results due to weaknesses in underlying data and hesitancy to fully trust these engines. This will not stop investment in AI/ML, but will result in a repositioning of where and how to apply the technology. We believe that the concept of 'self-healing' supply chain data will emerge, shifting focus on AI/ML to help identify and correct data issues in real-time. This will enable supply chain leaders to spend less time debating the quality of the data and more time driving actions. As a result, these innovations will pave a path for AI to become a standard by 2023/2024 for front-end technologies," adds Houck and Hermans.
Emerging from the pandemic, companies are already moving to provide value and building the foundations to scale and drive the next level of intelligence and automation, "we expect three new technology trends to continue to emerge. First is technologies related to improving visibility and collaboration around sustainability in the extended supply chain. This is largely driven by the increased commitments companies are making in driving towards net zero carbon emissions and the extension of this commitment to Scope 3, which includes their external suppliers and their respective value chains," says Gustav Mauer, Consumer Products Supply Chain Leader at EY UK.
"Second is a renewed interest in revitalising product lifecycle management (PLM) technologies to support the volume and rate of innovation ramp-up required to meet the ever-increasing consumer need for new products and services. The third technology trend is in the area of risk and cybersecurity where companies will really push hard to bring cyber security beyond just their corporate IT systems into their factories and warehouses' operational technology (OT) environments. This trend is driven by the increased number of cyber attacks and the significant vulnerability of these physical environments due to their increased level of reliance on technology," adds Mauer. 
Other priority technologies expected for 2022 include cloud, digital twins, and augmented reality (AR) technologies. 
"Cloud is a top-priority technology for supply chain executives, cited by 42% of executives surveyed by Accenture earlier this year. The fact is, the pandemic opened the eyes of enterprises to a new reality and cloud is now at the core of the company, not just the periphery. The hyperscalers will start to be seen by customers as strategic supply chain ecosystem partners, providing innovative capabilities and services well beyond cloud hosting of traditional supply chain vendor software. Technology is no longer just one vehicle for success—it's the vehicle all possible success depends on," says Davenport.
"In addition to cloud, we believe more businesses will implement digital twin technology. This will allow for businesses to gather, visualise, and contextualise data from across their physical assets and projects, bridging their physical operations and digital capabilities. This new and improved line-of-sight across business operations is critical for businesses to remain agile in the ever-changing global environment. Technologies like augmented realities (AR) will also continue to gain traction, as AR provides access to data and digital systems enabling businesses to in turn be more efficient, accurate and safer," concludes Davenport.